ALICE IN CHAINS ANNOUNCE N. AMERICAN TOUR DATES/RELEASE VIDEO FOR "HOLLOW"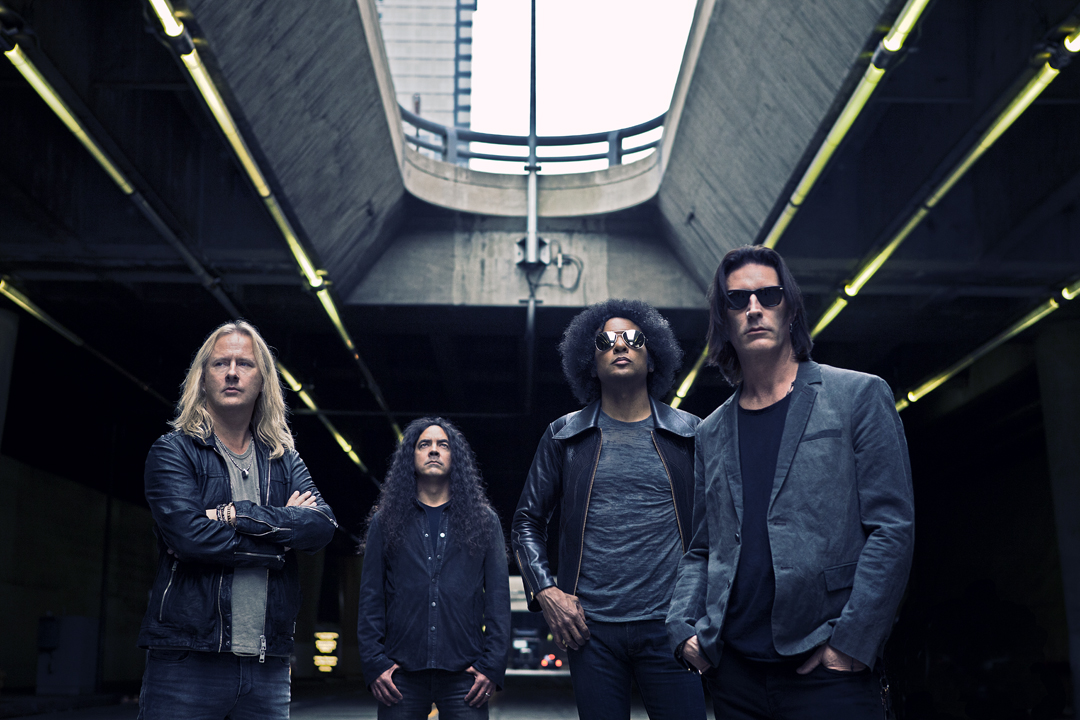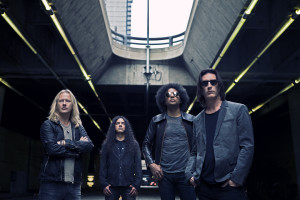 As they gear up for the spring release of their much-anticipated new album, multi-platinum rock band ALICE IN CHAINS have announced a North American tour set to kick off April 25th at the Fillmore in Miami Beach (see itinerary below).
This past Thursday, the band teamed with VEVO to premiere the official companion clip for new track "Hollow." Shot by award-winning director Roboshobo (Metallica, Mastodon, GreenDay), the hypnotically mind-trippy "Hollow" captures a man closed off and losing himself in an empty repetition of daily tasks until his last thread with reality is completely severed. The video can be seen at http://vevo.ly/U7WPDg and the song, which hit the top 10 on the iTunes Rock Chart, is available at http://t.co/HE12JnVT.
The video follows the recent release of a "Hollow" lyric clip that was created by fans and comprised of images submitted through Instagram.
Set for a spring 2013 release, Alice In Chains' upcoming album was recorded in Los Angeles with producer Nick Raskulinecz (FooFighters, Deftones), who also produced the band's hugely successful 2009 release BLACK GIVES WAY TO BLUE. That album entered Billboard's Top 200 at No. 5, sold over one million copies, spawned two No. 1 hit singles ("Check My Brain" and "Your Decision") and a third ("Lesson Learned") that went top 10, earned two Grammy nominations and saw the band (vocalist/guitarist Jerry Cantrell, vocalist/guitarist William DuVall, drummer Sean Kinney and bassist Mike Inez) headlining a sold-out international tour that wrapped at Madison Square Garden in New York City.
In a recent interview with Guitar World, Cantrell said, "In my opinion, that record stood up to anything else we've put out in our career. Hopefully, the new album will connect with people in the same way."
Thu-Apr-25  Miami Beach  Fillmore
Fri-Apr-26  Tampa  WXTB Rockfest – Tampa Bay Times Forum
Sat-Apr-27  Jacksonville  Rockville Festival – Metropolitan Park
Tue-Apr-30  Birmingham  BJCC Concert Hall
Wed-May-01  Augusta, GA  William B. Bell Auditorium
Fri-May-03  Memphis  Beale Street Festival
Sat-May-04  Charlotte, NC  Carolina Rebellion Festival
Sun-May-05  Norfolk, VA  Norva
Tue-May-07  Bethlehem, PA  Sands Events Center
Wed-May-08  Pittsburgh  Benedum Center
Fri-May-10  Des Moines  KAZR Lazerfest – Iowa Expo
Sat-May-11  Kansas City, MO  Rockfest – Liberty Park
Sun-May-12  St. Louis  KPNT – Verizon Amph.
Tue-May-14  Sioux Falls, SD  KRROfest – Lyons Fairgrounds
Wed-May-15  Milwaukee  Eagles Ballroom
Sat-May-18  Philadelphia  WMMR – Susquehanna Bank Ctr
Sun-May-19  Columbus  Rock On The Range
Tue-May-21  Ft. Wayne, IN  Embassy Theatre
Wed-May-22  Evansville, IN  Aiken Theatre
Fri-May-24  Lincoln, NE  Pinewood Bowl Amphitheater
Sat-May-25  Pryor, OK  Rocklahoma Festival
www.aliceinchains.com
www.facebook.com/aliceinchains
@aliceinchains
instagram.com/aliceinchains
For more information on ALICE IN CHAINS, please contact:
Michael Moses
BWR Public Relations
310-248-6171
mmoses@bwr-la.com
Gihan Salem
EMI North America
323-871-5745
Gihan.Salem@emicap.com