ALICE COOPER'S RADIO SHOW, "NIGHTS WITH ALICE COOPER," COMING TO A CLOSE ON SEPTEMBER 8TH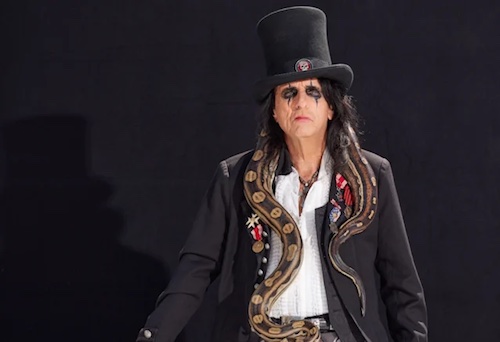 Nights With Alice Cooper, the long-running radio show hosted by legendary rocker Alice Cooper, will come to an end next month. The final weekday show will be delivered on September 8th.
Nights With Alice Cooper debuted in January 2004 at 93.3 KDKB Phoenix before moving to sister Classic Rock 100.7 KSLX following KDKB's 2014 flip to Alternative.
Among the other stations carrying the show are KGGO Des Moines, WMMQLansing, KOZZ Reno, WEZX Scranton and KLPX Tucson, in addition to stations in Australia and the United Kingdom.
United Stations EVP/Programming Andy Denemark confirmed the end of the show to Radio+Television Business Report.
The decision to end the popular program is reportedly linked to the sale of United Stations Radio Network to GeminiXIII, with new management planning to take the programming in a different direction.
A source told Radio+Television Business Report that Cooper is not retiring or quitting radio and that the decision to end the show was forced by a change in direction by the management of United Stations Radio Network.