AEROSMITH'S STEVEN TYLER 'ITCHING' TO MAKE A SOLO ALBUM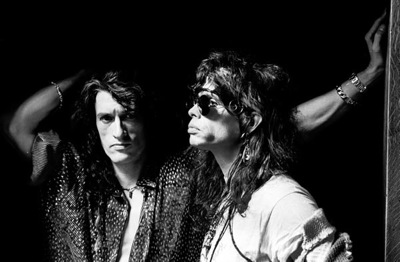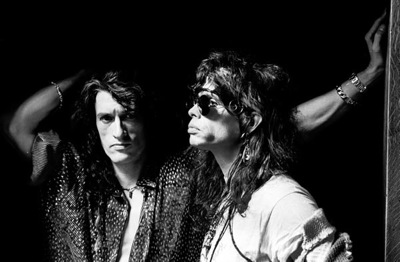 Steve Baltin of Rolling Stone spoke with Aerosmith frontman Steven Tyler and guitarist Joe Perry about…Portions of the interview appear below.
Rolling Stone: You have a few U.S. dates on the horizon. Where does Aerosmith go from here?
Tyler: Joe has done, like, four solo albums. I never have, though with lyrics and arrangements and so forth a lot of Aerosmith albums are just fine for me. It's cathartic. But I had a lot of fun doing (It) Feels So Good. I wrote that with Marti Frederiksen. I've got this itch in me to do a solo record, and that's what I'm gonna do next. I've got some great people that want to get involved in it. It's early on right now, but that's the itch I got. I got that itch to do something that's a lot different than Aerosmith. Aerosmith's never been better, but we did that album. This last album was an Aerosmith all-for-one-and-one-for-all. But my heart is in stuff like that weirder, off-the-cuff stuff that I'm not sure Aerosmith would like. I'm into electronica – I was when I used to listen to Stockhausen in '65. So there's just a lot of stuff – good, weird fucking music that I want to get off my chest. The band will be playing, and we're going to China and Singapore. It's gonna open up a whole new world for Aerosmith. So Aerosmith will always be around, but I got this itch and I know how to scratch it.
RS: Who are you looking to work with on the solo record?
Tyler: There's so much good stuff out there. I am a huge Skrillex fan. I went to lunch with Deadmau5 at Mel's Diner. He's got incredible ideas for his next tour – blew me away, what he's gonna do. He's a single guy. He makes all the money himself when he puts the mouse head on, so he's got a ton of money. He knows where to take it, and he's still relevant. So it was a sick dinner, it was fucking unreal. I want to go out and explore things . . . I really want to take a little risk here and do something solo. There's no timeline – I'm gonna start in January and see where we get by March.
RS: Joe, how is the book coming?
Perry: It's a lot of work. It's 42 years of keeping Aerosmith together, and then the other 20 that got me there. It's a lot to sort through. I really want this to be as close to the truth, and what I can remember, as it can be. It isn't like I'm sitting down and giving a couple of interviews and then letting my ghostwriter go off and figure it out. We're working with him almost daily. So it's cruising along. We're probably three-quarters through the first draft, I'd say.
Read more at Rolling Stone.
source: rollingstone.com