AEROSMITH GUITARIST BRAD WHITFORD SAYS THE BAND "FEEL[S] A LITTLE BIT ABANDONED BY [SINGER STEVEN TYLER]," CONFIRMS NEW MUSIC AND TOUR DATES FROM WHITFORD ST. HOLMES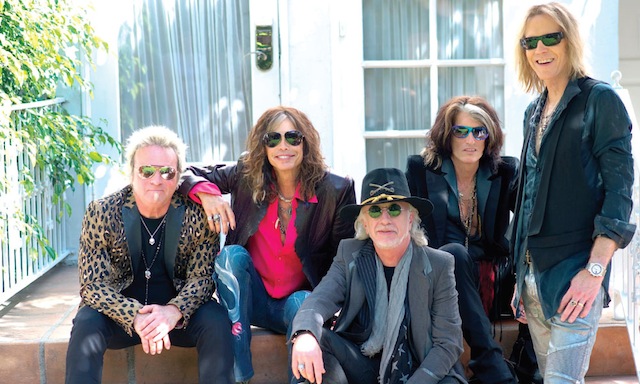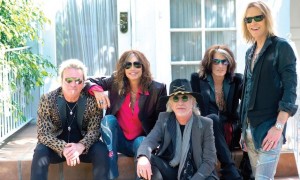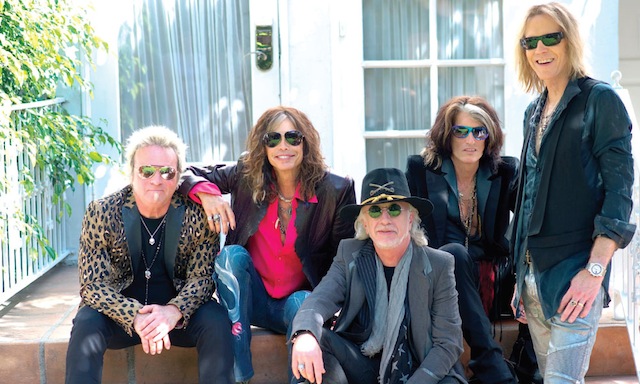 Gary Graff of Billboard reports:
Scratch Aerosmith off the list of groups planning to tour in 2016 — at least in North America.
The group was slated to play in both early 2016 and during the summer, but that's been put on ice by frontman Steven Tyler and his solo album plans, according to guitarist Brad Whitford. "Steven doesn't want to do it," Whitford, who's readying a new album of his own with Ted Nugent singer/guitarist Derek St. Holmes, tells Billboard. "It's unfortunate. We kind of feel a little bit abandoned by him. I guess he seems to think his solo career is going to go great guns, and he doesn't seem to realize that — in my opinion — his fans around the globe want to see him in the context of Aerosmith and don't really care for whatever he thinks he's gonna do…I don't know if he gets that but, hey, that's what he wants to do. I can't put a gun to his head. It's just pretty disappointing."
Tyler has been recording his country-leaning album in Nashville, with plans for a 2016 release. His first single from the set, the Dann Huff-produced "Love Is Your Name," came out in mid-May and peaked at Number 19 on the Hot Country Songs chart, and he's been making the rounds of the assorted country music awards shows.
…The reunited Whitford St. Holmes — which the two launched in 1980 and released one self-titled album the following year — hits the road November 12th in Milwaukee for a 10-date tour. It's a bit of a silver lining for Whitford and will see the release of a new album, Reunion, in the near future.
"Derek and I now live in the same town [Nashville] and we've been great friends since the mid-'70s, and once we were hanging out here together it was just the natural evolution of us sitting around and creating music and we just got to the point of, 'Wow, we've got to do something with this,'" Whitford says. They recorded Reunion over a two-week period at Castle Recording in Franklin, Tenn., with Beau Maxwell and a band that includes Tesla drummer Tony Luccketta and Aerosmith touring keyboardist Buck Johnson, among others.
"It's a classic rock album — modern classic rock," Whitford says.
…Whitford and St. Holmes wrote all nine songs for Reunion and plan to return to the studio after the tour to start recording more material they've come up with.
Read more at Billboard.