ADRENALINE MOB'S GUITARIST MIKE ORLANDO DISCUSSES THE BAND'S NEW ALBUM AND THE ADDITION OF TWISTED SISTER DRUMMER AJ PERO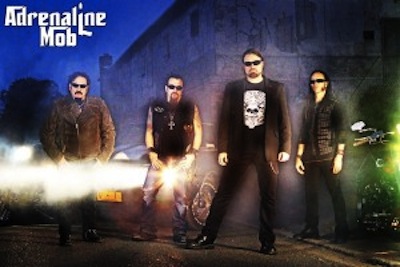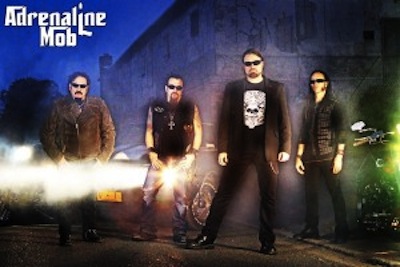 Ruben Mosqueda of the Oregon Music News spoke with Adrenaline Mob guitarist Mike Orlando. Highlights from the interview appear below.
OMN: I like that you guys stuck to the "classic" album format in that you have 11 tracks on the album and no more. You've sequenced it like an album with a A & B side.
Mike Orlando: Funny that you should mention that because Russell (Allen) looks at a CD as two sides– like a vinyl album. I let him come up with the final order of the songs.
OMN: You have [Twisted Sister drummer] AJ Pero on board. Even as a huge Twisted Sister fan AJ was over looked; records like Under the Blade and You Can't Stop Rock N' Roll are untouchable if you ask em.
Mike Orlando: Hell yeah. I agree. I have been close friends and I'd like to say best of friends with AJ for about 20 years. Our relationship has been set in stone since about 1996. It was a no brainer because I have been in multiple musical productions with him in the past we're actually in another band (TRED) together right now. Since I was in a band already with AJ I didn't want to select him to drum for Adrenaline Mob because it would have been obvious choice; instead I let things take their course.
AJ is a phenomenal drummer. He has all the chops and all the technique and everything that you'd hear from (Mike) Portnoy. Mike is one of the greatest drummers on the planet but I feel that AJ has the same thing. I will say that AJ has all of those characteristics but he can also drop a groove like a tank on you. That's where it's at for a hard rock band; technique is great and having all these chops is cool and impressive but if the song doesn't shake you then it means nothing.
When it came down to laying down drums tracks we were like "Who do we get?" We even tried some unknown drummers but it just wasn't working.
After a few people passed through I just gave AJ a call. I invited AJ down to the studio to play on a bonus track that was for either Europe or Japan I can't recall right now the song was Get You Through the Night. He destroyed it. I played it for the rest of the guys in the band it was like the search was over. It was natural, easy and great.
Read more at Oregon Music News.
Adrenaline Mob's new album, Men of Honor was released on February 18th through their new label Century Media. Watch a lyric video for the song Come On Get Up below.