ACE FREHLEY RETURNS TO THIS WEEK'S "THAT METAL SHOW" ON APRIL 25TH AT 9PM ET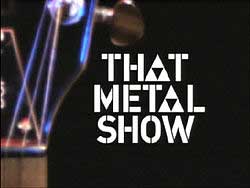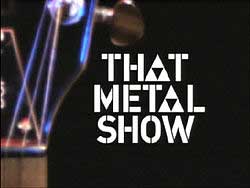 Episode 10 of season 14 of VH1 Classic's centerpiece in original programming That Metal Show marks the return of Kiss original guitarist Ace Frehley and the debut of former Grand Funk Railroad singer and guitarist Mark Farner. Ace chats with hosts Eddie Trunk, Don Jamieson, and Jim Florentine about KISS' long overdue induction into the Rock And Roll Hall Of Fame, being on stage with his former band mates, and his frustrations with the original Kiss lineup not performing together at the ceremony. Mark Farner shares stories of the early Grand Funk Railroad days, even telling about a time they opened for Led Zeppelin and how he was blown away watching them perform. He says it is still one of the best performances he has ever seen to this day.
The episode also features the debut of Nita Strauss from Alice Cooper as the guest musician. Nita is only the second female musician to grace the second stage. Nita tears it up on the guitar and also talks about playing with Alice Cooper, being discovered while performing the national anthem at an LA Kiss football game, and the solo album she is currently working on.
This week's Rank segment finds Frehley creating the definitive list of the Kiss albums he performed on. He jokingly states that he couldn't rank certain albums higher because his recollection of recording them was a blur. Eddie continues to impress the panel during this week's Stump The Trunk and this week's Throwdown puts the debut Led Zeppelin album against the debut Black Sabbath album. The panel is split but the audience declares a clear-cut winner between the two. The TMS Top 5 takes a week off but Take It Or Leave It returns, as the topic is the recent announcement of the retirement of Twisted Sister.
Fans can watch all previous episodes, exclusive bonus clips and the new That After Show segment at ThatMetalShow.VH1.com and on the new VH1 app.