AC/DC'S ANGUS YOUNG SAYS THAT AXL ROSE WOULD LOVE TO PLAY ADDITIONAL SHOWS WITH THE BAND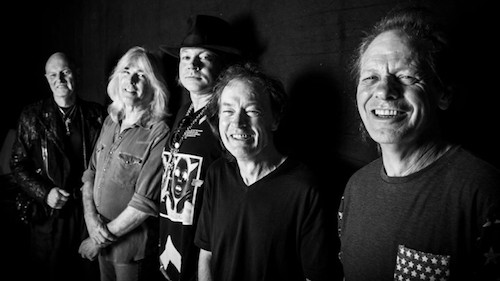 Guns N' Roses frontman Axl Rose keeps asking Angus Young for the chance to play more shows with AC/DC – but the guitarist says the band have not decided on their future.
Brian Johnson was forced to end his live career at short notice in March, leading AC/DC to hire Rose so they could complete the world tour they'd begun in 2015.
They've since added a European show to their schedule, meaning there are six confirmed concerts yet to come. Rose has suggested a handful of US shows will also take place.
Young tells NDR, "We're committed to finishing this tour, so that's been our main goal. Axl helping us – I know he's very excited.
He keeps saying, can he do more? But, we don't really know at the end. This tour, which we were committed to doing, we want to finish it."
Rose is becoming more agile after breaking his foot at Guns N' Roses' first reunion show in April.
Young reports, "His leg's repairing. Each show we've been doing, he's been getting up and moving around a lot more. So it adds to the show."
Johnson appears to have abandoned hope of returning to action, saying last week, "I've had such a great life – I guess I could rest my socks off."
additional source: Classic Rock Magazine