ACCEPT TO RELEASE "RESTLESS AND LIVE" EARLY NEXT YEAR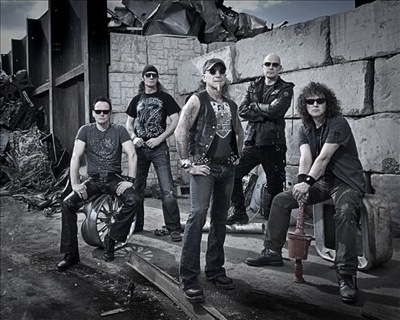 Accept will release a new live recording called, Restless And Live, on January 13th, 2017 through Nuclear Blast. This package will include the entire show played at 2015's Bang Your Head!!! festival in Balingen, Germany on Blu-ray/DVD plus two CDs.
Comments Accept guitarist Wolf Hoffmann, "We didn't know exactly what would happen back in 2010, what happens if… But this was six years ago and we've released three records since then. With Blind Rage, we had our first No. 1 chart record! There can be nothing nicer!"
The package's title, chosen by the band couldn't be more suitable, "Restless And Live simply fits what we experienced at Bang Your Head!!! and for what we stand for until today!" Wolf says. "It goes on and on and on! We're already working on a new production. The thought of being on the road again soon gets our blood flowing and it is possible to overcome everything that happened before."
To give their fans a taste of what to expect from this forthcoming live release and to make the waiting more tolerable, the live clip for Stampede can be seen below.