WOLFGANG VAN HALEN'S TRIBUTE TO HIS FATHER, EDDIE, ON THE ONE YEAR ANNIVERSARY OF THE ICONIC GUITARIST'S PASSING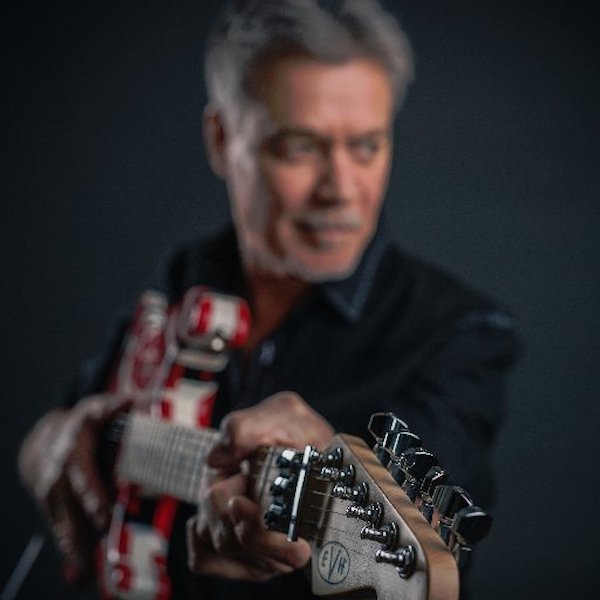 Wolfgang Van Halen is honoring the one-year anniversary of the death of his father, rock legend Eddie Van Halen.
In an emotional tribute he posted Wednesday on Instagram, the younger Van Halen, 30, opened up about the grief he's struggled with since his dad died of cancer on Oct. 6th, 2020, at age 65.
"One year. You fought so hard for so long, but you were still taken away. It's just so unfair," Wolfgang Van Halen wrote alongside a photo of him playing a bass guitar as his proud father pats his head affectionately.
"I'm not ok. I don't think I'll ever be ok. There's so much I wish I could show you. So many things I wish I could share with you. I wish I could laugh with you again. I wish I could hug you again. I miss you so much it hurts," he continued.
"I'm trying to do my best here without you, but it's really f—— hard. I hope you're still proud," he added.
He concluded his post by telling the iconic guitarist, "I love you with all of my heart, Pop. Watch over me."
Wolfgang Van Halen's mom, actress Valerie Bertinelli, who was married to Eddie Van Halen from 1981 until 2007, also shared a photo of his tribute in her Instagram stories.
Former Van Halen frontman Sammy Hagar posted a black and white picture of Van Halen doing his infamous air split while writing, ""I can't believe it's been a year. The man is gone but the music lives on #forever."
Eddie's widow, Janie, also posted a touching tribute saying she thinks about him every single day. She said among the things she misses the most … his smile, laugh and kindness.
Janie added, "I miss this, I miss us, I miss you, and I try my best to carry on the way you would want me to. But my Peep, some days, that's really hard to do. This will never get easier because there really is no getting over you."