VINCE NEIL, ALICE COOPER, SAMMY HAGAR, SLASH & OTHERS WILL BE APPEARING AT THE KERRY SIMON BENEFIT IN LAS VEGAS THIS THURSDAY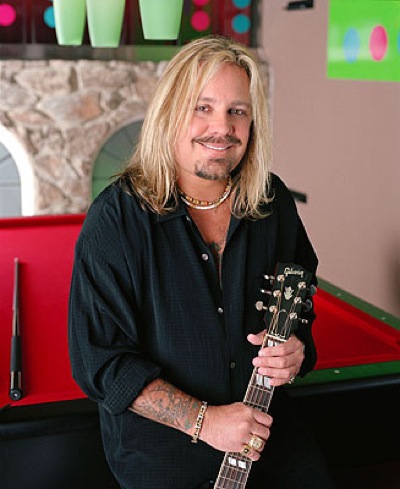 Vince will be performing at Kerry Simon's Fight MSA benefit this Thursday, February 27th, at 6pm. Performances also include Alice Cooper, Sammy Hagar, Slash & Todd Rundgren all backed by house band Sin City Sinners. The event will be hosted by Bill Murray.
As you may have heard, our friend Kerry Simon has been diagnosed with a rare disease closely related to Parkinson's, but far more aggressive, known as multiple system atrophy (MSA). Ultimately fatal, MSA is an incurable, progressive, and degenerative neurological disease. Very little is known about MSA, and very few resources are available to those it affects. There is currently no known treatment to slow or stop this aggressive disease. Kerry is committed to changing this and is partnering with Keep Memory Alive, the charitable arm of the Cleveland Clinic Lou Ruvo Center for Brain Health, to raise both awareness about this disease, but also create a network for those affected and their families.
The inaugural event to help raise awareness will be an event combining Kerry's two great loves, food and rock and roll, here in Las Vegas. The rock and roll cocktail party will feature some of Kerry's favorite chefs and musicians. The event will be a multi celebrity chef ticketed stationed dinner, all-star concert and auction on Thursday, February 27th at the Lou Ruvo Center. In addition to the amazing line up of chefs and musicians, we will be holding an auction of some very unique and incredible items ranging from designer fashion to once in a lifetime dining experiences to rare rock and roll photography.
Our goal with these fundraising events is to:
1. Create awareness for MSA
2. Improve understanding of MSA through clinical care and research
3. Develop a clinical home at the Lou Ruvo Center for Brain Health for MSA patients, as well as their families and caregivers.
In March, Kerry will head to the Mayo Clinic to undergo an experimental eight week stem cell program. We hope that you can join us to send him off in proper style, and to join Kerry in the cause of raising awareness and support for this difficult disease.
Tickets are available for this event at keepmemoryalive.org.