VANDENBERG STREAM LYRIC VIDEO FOR NEW SONG "SKYFALL"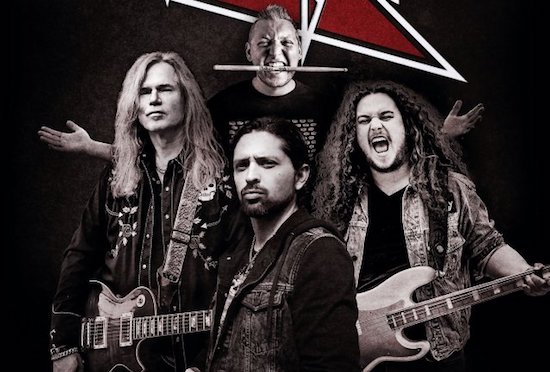 The official lyric video for the song Skyfall from the new lineup of Vandenberg can be seen below. The song appears on thhe band's upcoming studio album, titled 2020, which will be released on May 29th through Mascot Records / Mascot Label Group. Led by master guitarist Adrian Vandenberg, the Dutch foursome released three quality albums during the early to mid-'80s, namely, the self-titled 1982 debut (spawning the U.S. hit single Burning Heart), Heading For A Storm (1983) and Alibi (1985). They achieved commercial success and earned much acclaim. The band toured the U.S., Japan and Europe playing with the likes of Ozzy Osbourne, KISS, Rush, Scorpions, Michael Schenker and more.
Vandenberg stated about Skyfall, "Skyfall, another track from our upcoming Vandenberg 2020 album. Lyrically, there's a bit of a symbolic connection to the times we are all in right now. Although the line 'I'll be right beside you' would violate the social distancing rule. Don't hesitate to turn it up and let your neighbors rock out with you, whether they choose to or not." Stream the lyric video here.
Listen to the song Freight Train, here and to read more about 2020, and to listen songs, Shadows of the Night, and the re-recorded version of Burning Heart, please click here.