VAN HALEN PROUCER TED TEMPLEMAN DISCUSSES THE BAND, SAYS "[EDDIE VAN HALEN IS] ONE OF THE MOST CREATIVE GUYS I'VE EVER MET"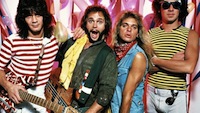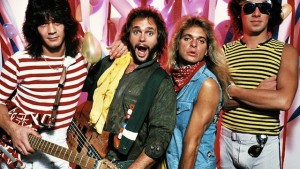 Van Halen producer Ted Templeman says the band's early material drew on musical influences from outwith the traditional rock genre.
He was behind the desk for the band's first six albums: Van Halen (1978), Van Halen II (1979), Women And Children First (1980), Fair Warning (1981), Diver Down (1982) and 1984 (1984).
While attending the launch of Greg Renoff's book Van Halen Rising: How A Southern California Backyard Party Band Saved Heavy Metal, he was asked if a move away from their early leanings towards progressive rock for their self-titled debut had been a deliberate move.
Templeman says, "They had so many facets to what they did – they were always trying to evolve. I liked jazz guys like Jaco Pastorius and I would turn them on to what I liked, and I played them jazz. Guitarist Eddie Van Halen wanted to do something different all the time, he wanted to keep moving. He's one of the most creative guys I've ever met in my life. Ed was always reaching for something else."
Van Halen wrapped up a North American tour in October.
source: classicrock.teamrock.com