VAN HALEN ALBUM AND SONG SALES SPIKE AFTER EDDIE VAN HALEN'S PASSING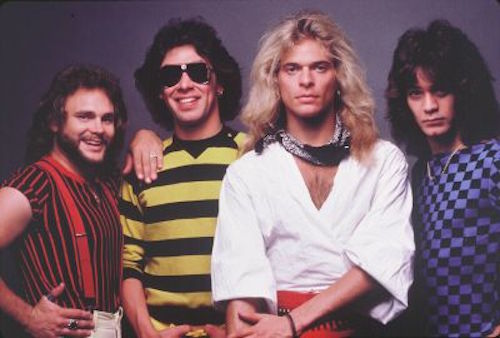 As seems customary after an artist passes, Keith Caulfield of Billboard reports that Van Halen's catalog of albums, and songs, posted a 6,198% sales increase in the U.S. the same day that iconic guitarist, and namesake, Eddie Van Halen, passed away (October 6th).
According to initial sales reports to Nielsen Music/MRC Data, Van Halen's collected albums and songs sold 40,000 copies on October 6th — up 6,198% compared to just under 1,000 sold on October 5th.
Looking just at the band's album sales, the act's catalog sold 9,000 copies on October 6th (up by 5,835% compared to a negligible sum on October 5th). The act's top-selling album on October 6th was its self-titled 1978 debut, with 2,000 sold.
In terms of songs, the group sold 31,000 tracks on October 6th — up 6,317% compared to less than 1,000 sold on October 5th.
Van Halen's top 10 biggest-selling songs on October 6th were: Jump (3,000), Panama (2,000), Eruption (2,000), Runnin' With the Devil (2,000), You Really Got Me (2,000), Dance the Night Away (1,000), Why Can't This Be Love (1,000), Hot for Teacher (1,000), Ain't Talkin' 'Bout Love (1,000) and Jamie's Cryin' (1,000). (Figures are rounded to the nearest thousand.)
Jump was Van Halen's only number one hit, among 16 top 40 hits, on the Billboard Hot 100 chart, spending five weeks atop the list in 1984.