UNIVERSAL CONFIRMS Y&T, SLAYER AND SOUNDGARDEN MASTERS LOST OR DAMAGED IN 2008 VAULT FIRE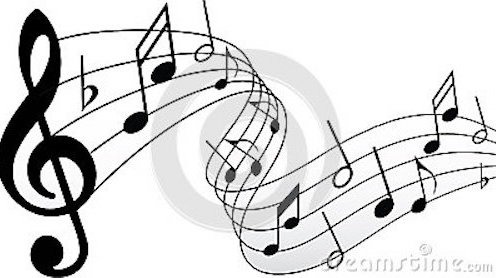 Ross A. Lincoln of Yahoo!Entertainment reports:
In new court filings, Universal Music Group has confirmed that recording masters belonging to 19 different artists, among them Bryan Adams, Y&T, Slayer and Soundgarden were damaged or destroyed in the 2008 fire at the center of a $100 million lawsuit.
The admission is the first time Universal has publicly confirmed the loss or damage of master recordings. The court papers, filed Thursday, also acknowledge damaged or destroyed masters recorded by Michael McDonald, Nirvana, Elton John, Beck, R.E.M., You Will Know Us by the Trail of Dead, David Baerwald, Sheryl Crow, Jimmy Eat World, Les Paul, Peter Frampton, Suzanne Vega, Surfaris, and White Zombie.
Universal said however that at least for Adams, Nirvana, Y&T and Beck, safety copies exist for all the affected recordings.
In June, five plaintiffs — Soundgarden, Steve Earle, the estates of Tom Petty and Tupac and the band Hole — filed the lawsuit against UMG, accusing the label of not adequately protecting the master recordings and misrepresenting the extent of the damage from the fire to affected artists. The lawsuit asserted that affected artists are entitled to 50% of the money UMG received from successful litigation and insurance claims filed after the fire. The suit said the company did not disclose them.
Indeed, the court filings Thursday concern discovery in the case. At dispute is a document UMG filed in 2008 when seeking an insurance settlement for the 2008 fire — the company claimed at least 17,000 recordings were affected. Universal said in the papers that the document listed assets that were "potentially" affected, and the list was not intended to be definitive.
Hole was removed from the plantiffs in August, "solely based on UMG's written assurances to Plaintiffs' counsel that no Hole Master Recordings were lost in the fire," court filings said at the time. The four remaining plaintiffs are suing for breach of contract — revenue sharing, breach of contract — bailment, negligence, reckless conduct, conversion, and misrepresentation but omission. They claim the warehouse the masters (the original source from which all copies are produced) was a "firetrap."
"UMG breached its duty of care through its negligence in storing the Master Recordings in the firetrap that was the Universal Studios backlot warehouse. And given UMG's concealment of the loss of the Master Recordings for eleven years, it should be "presumed to have willfully, or by gross negligence, permitted the loss or injury to occur," the lawsuit read.
The suit also says the plaintiffs are entitled to a percentage of the substantial funds UMG recovered from its insurance claims after the fire.
While UMG confirms that assets were lost in the fire, its continued focus is evaluating what was and wasn't lost. The New York Times estimates assets from "hundreds more artists," including Dr. Martin Luther King, were affected by the blaze.
in a statement provided to TheWrap, representatives for UMG said, "The plaintiffs' lawyers have already been informed that none of the masters for four of their five clients were affected by the fire — and the one other client was alerted years earlier and UMG and the artist, working together, were still able to locate a high-quality source for a reissue project. Recognizing the lack of merit of their original claims, plaintiffs' attorneys are now willfully and irresponsibly conflating lost assets (everything from safeties and videos to artwork) with original album masters, in a desperate attempt to inject substance into their meritless legal case. Over the last eight months, UMG's archive team has diligently and transparently responded to artist inquiries, and we will not be distracted from completing our work, even as the plaintiffs' attorneys pursue these baseless claims."