UFO's PHIL MOGG SAYS HE MISSES BASSIST PETE WAY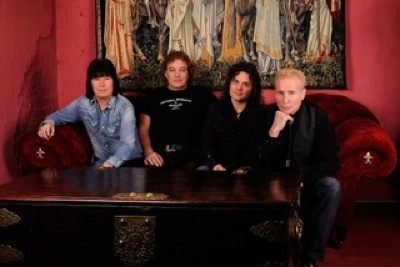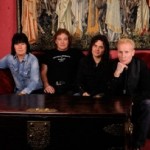 UFO frontman Phil Mogg still misses bassist Pete Way, but says it's not possible for them to work together.
Way left the band after a series of health problems which are in part due to his hard-living lifestyle, and even though Mogg would love to have him back, he doesn't think it will happen.
The vocalist says in Classic Rock No179, "We've not spoken in a while and I often wonder what he's up to. There are some things about him that I really miss, such as his outlook on life. But he's on such a disruptive course, having him around doesn't work like it used to."
UFO hit the road again in the spring, and Mogg says fans can expect a slightly different live show this time round.
"There's been feedback from people saying we play the same songs each year, so this time we'll be adding a lick of paint to the setlist," he reports.
And Mogg may have a slightly different attitude to his personal performance after an incident at a London show, where he told two fans, "If you say that one more time I'm likely to get off this stage and deal with you."
He admits, "I remember thinking, 'Whoops!' I was definitely pushing my luck a bit there. I enjoy the banter – but offering members of the audience out is always dangerous."
The full UFO article is featured in the latest edition of Classic Rock, dated January 2013 and on sale now. The issue is dedicated to The Best Of 2012: the ultimate review of the past 12 months. The new edition also includes a free 2013 calendar, Best of 2012 CD and features on the Rolling Stones, Duff McKagan and Nikki Sixx, Rush, Queensryche, Alice Cooper and much more.