"UFO: A VISUAL BIOGRAPHY" TO BE RELEASED ON FEBRUARY 25TH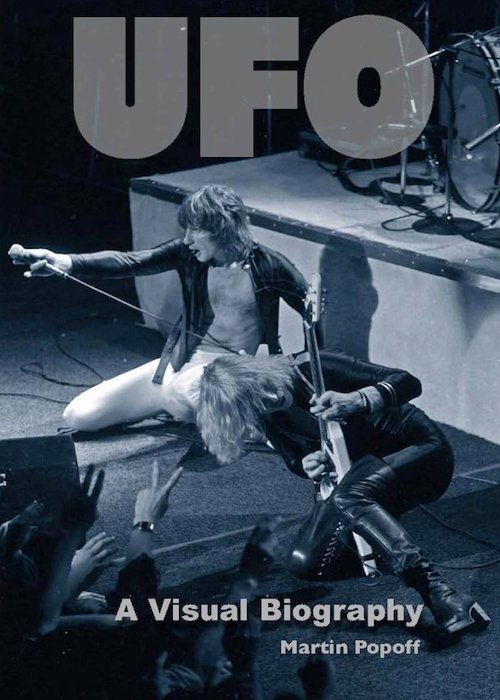 Wymer Publishing has announced the launch of UFO: A Visual Biography, due for release on February 25th.
This A4 224-page hardback coffee table book by esteemed author Martin Popoff is crammed full of memorabilia, including backstage passes, gig posters, media adverts and much more.
Following on from the success of his two previous UFO books, Popoff takes us on a visual journey through the bands entire career from 1968. Despite lead singer Phil Mogg saying he would retire, the band continues to tour with plans for 2022 in the pipeline.
A glorious pictorial celebration of the band's full career, this visual biography timeline acts as a reference book, including the side projects, and documents the parallel career paths of UFO and Michael Schenker since 1980, along with Waysted. It covers it all in one mighty tome crammed full of stunning visuals including many previously unpublished photos.
In related news, UFO announced their final tour dates for the summer 2022, more information can be found here.
Mogg, who turned 73 in April, said, "After so many years with countless highlights, fantastic experiences and lots of beautiful memories — as well as some difficult moments, naturally — it'll be a worthy finale to say goodbye to your fans in person. I know that there are bound to be some very emotional moments on both sides."
.