TOMMY SHAW ON A DAMN YANKEES REUNION, "I THINK WE RAN THAT THING UNTIL THE WHEELS FELL OFF"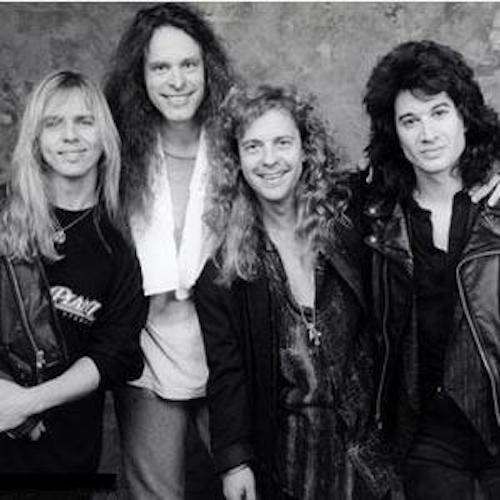 On March 13th, Styx's guitarist/vocalist Tommy Shaw was a guest on Eddie's SiriusXM show, Trunk Nation With Eddie Trunk, where he was asked about the possibility of a reunion of the Damn Yankees, the supergroup he formed more than three decades ago with Jack Blades, Ted Nugent and Michael Cartellone.
He responded (per blabbermouth.net), "I think we kind of ran that thing until the wheels fell off of it. And I'd like to just keep it like that. It was a fantastic run. It was just wild and wooly. We made those two records. The first [self titled] record, that was the s–t. The second record [Don't Tread], it just started to lose the thing that it had on the first album. And I think everybody else knew that it was probably time to go back to your regular job."
Inquiring about whether Shaw would be open to revisiting the band, for a one-off tour or concert, he said, "Michael is a permanent fixture in Lynyrd Skynyrd, and Damn Yankees without Michael Cartellone just wouldn't be right. And we [in Styx] do 90 to 120 shows a year, and you have to go home some time. It's like having two wives, your two families.
As far as I'm concerned, we had our day. We had big records, we sold a lot of records, we got a lot of airplay, and I just don't know how we would be able to fit all that in. I wouldn't wanna tell the guys in my band [Styx], 'Sorry, guys. We can't play any shows for a few months.' 'Cause that's what everybody wants to do."