TOM KEIFER LISTS "THE 10 ALBUMS THAT CHANGED MY LIFE," UFO, AREOSMITH AND LED ZEPPELIN MAKE THE LIST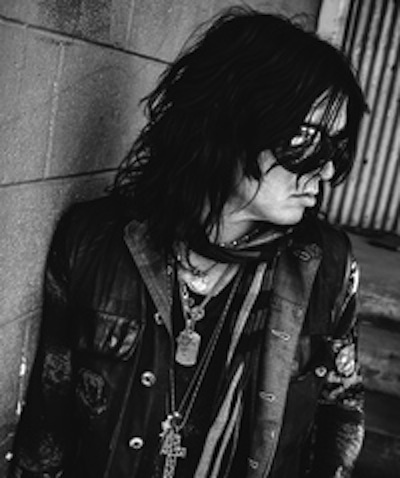 Former Cinderella frontman, Tom Keifer, tells Classic Rock the "10 records that changed [his] life." Here is his list:
BB King – Live at the Regal (1965):
…This record is what caused me to dig back into countless blues albums and American roots, in general. It started a domino effect of everything from James Brown to Jerry Lee Lewis to Little Richard.
Muddy Waters – Hard Again (1977):
It's that classic delta blues sound…This was a major blues record for me.
Johnny Winter – Nothin' but the Blues (1977):
I would say this record and the song TV Mama — which uses a National Steel open tuning slide acoustic — is as badass an example of that style as you can get…This really got me into the National Steel and that style, like I did on Bad Seamstress Blues and Dead Man's Road…
Rolling Stones – It's Only Rock N' Roll (1974):
For me it could be every Rolling Stones album, but I have to include The Stones here, so I just picked one…It's just a classic record.
Led Zeppelin – Physical Graffiti (1975):
…that record was just mind-blowing. I don't think there's a rock musician from my generation that wouldn't say that Physical Graffiti wasn't a major record for them. Very inventive record.
Rod Stewart – Foot Loose & Fancy Free (1977):
Another one from around that time – this is middle school/high school years, cutting my teeth, learning how to play…He was a huge inspiration on both my vocals and songwriting.
The Eagles – Hotel California (1977):
I loved The Eagles growing up. I remember the first time hearing Life in the Fast Lane, I was just like, "That guitar playing is just too cool!"…Victim Of Love was also a great track off of this.
Fleetwood Mac – Rumours (1977):
… I loved The Chain – the dark vocals and dark vibe of that tune. That was a major record for me. And Gold Dust Woman – a vibe-y kind of track. The '70s were a great time, because every band had a different style, and you listened to all of them growing up.
Aerosmith – Rocks (1976):
Now getting back to the harder stuff, and again, this is a band where all their records were really major for me, but I would have to say Rocks by Aerosmith is one of my favourites. The first time I heard Back in the Saddle was just mind-blowing. Such a cool track, with innovative parts and sounds. Just a great song. That record, top-to-bottom, is just a major record for me. Nobody's Fault was badass.
UFO – Obsession (1978):
Michael Schenker was a really big inspiration to me on guitar. There was so many blues inflections in his playing, but he was also very technical… and was very melodic at the same time. An amazing player. And I love all the UFO stuff that he played on, but this record, I love the songs, but in particular, I love his guitar playing.
The solo on Only You Can Rock Me is one of those ones where it's like a song within a song. It's so melodic, but at the same time, it's nasty – it's not too pretty. He's got that nasty blues thing in there, too. He really walked the line between melodic and nasty – always. So, he was a big, big influence on me. This record was one that I wore out.
Read more at Classic Rock.
In related news, Keifer will be releasing the a deluxe edition of his debut album, "The Way Life Goes on October 20th.
source: Classic Rock via teamrock.com