TOM KEIFER ON HIS MUSICAL INFLUENCES: "I GREW UP WITH ROCK MUSIC OF THE LATE '60s AND THE MID '70s"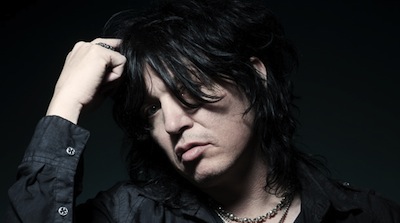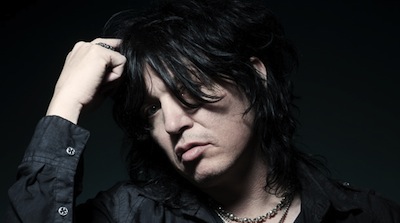 Ruben Mosqueda of Sleaze Roxx spoke with Cinderella frontman Tom Keifer about his solo album, The Way Life Goes, his vocal issues and Cinderella's missing Sony album .Portions of the interview appear below.
Sleaze Roxx: What inspired the title the album The Way Life Goes?
Tom Keifer: That wasn't initially the album title but as we wrapped up the recording process we started reading at all the lyrics back — it just really seemed like these lyrics stood out. When I write I usually write from life experiences — that's what my favorite songwriters and the artists that I grew up on do. My favorite artists like Rod Stewart and Mick Jagger were inspired by American roots music, rock and blues. My influences come from there so I felt that the title The Way Life Goes was very appropriate.
Sleaze Roxx: I can hear all the influences you mentioned all over this record. Solid Ground has a very Stonesy vibe, then there's a song like A Different Light which is as far removed from the previous song.
Tom Keifer: Again I think that is a product of what I grew up on. I grew up with rock music of the late '60s and the mid '70s. I learned to play guitar and write music from a band like Led Zeppelin — they were a big inspiration for me. Led Zeppelin had so many different flavors in their soup — take for example a song like Over The Hills And Far Away, it had an acoustic Celtic vibe then it kicks into the heavy-duty electric rock part then back down. It's that kind of contrast and blending of musical styles into a rock album that I've always loved. Those are my influences and I try to keep that alive as I write and make records.
Take a band like The Eagles, they'd do Take It Easy but they'd also do Victim Of Love or Life In The Fast Lane — they could get heavier and more rocking. Joe Walsh was that way too with his solo work. A Different Light has more of a contemporary feel to it – which is a result of the current influences I have with bands like Train, which I love.
Sleaze Roxx: How do you keep your voice in shape? I know you've had vocal issues in the past.
Tom Keifer: My condition is a neurological condition that never goes away. I was diagnosed with it in the early '90s — its partial paralysis on the right side of my voice box. When I received that diagnosis I was told I would never sing again because it can't be 'cured' with medication or surgery. The only way to get around it, which very few people have been able to do, is to retrain it. It screwed up my singing voice which didn't work at all — the onset was literally overnight. It even affected my speaking voice. I started the rebuilding process with speak pathologists to make sure that your consonants and vowels are pronounced correctly when you speak. They help you get your vocal cords to work the right way and then you'll start to hold pitches. It's not an exact science, most people are not able to overcome it and sing the way that they used to. I work on it for hours every day, and I have since the early '90s, and I have had bouts with it. Over the course of the past few years it has become more consistent. In the last 2-3 years it's gotten very strong and almost I'd say reliable (laughs)!
Sleaze Roxx: Last question, in the mid '90s Cinderella was signed to John Kalodner's label through Sony Music. Did you ever record music for a new album that is in the Sony archives somewhere? And if you can't release those recordings have you ever thought of re-recording them to release on your own?
Tom Keifer: We actually never recorded the record — we never even got into the song selection process. I don't want to get too far into the details but it just got very ugly and it ended in a lawsuit. We were tied up for years because of re-record restrictions. So it was during that time that I started working on my solo record and the rest the guys in the band were working on their own music independently from labels. We had worked pretty hard on that record and then the rug got ripped out from underneath us. Eventually they wound up folding the label — that's the way life goes, right?
Read more at Sleaze Roxx.
source: sleazeroxx.com