TOM KEIFER #KEIFERBAND RRLEASE NEW VIDEO FOR "UNTITLED"; SPECIAL EDITION "RISE+" VINYL SET FOR RRLEASE JULY 7TH; "LIVE LOULD 2023" TOUR DATES STARTING JUNE 15TH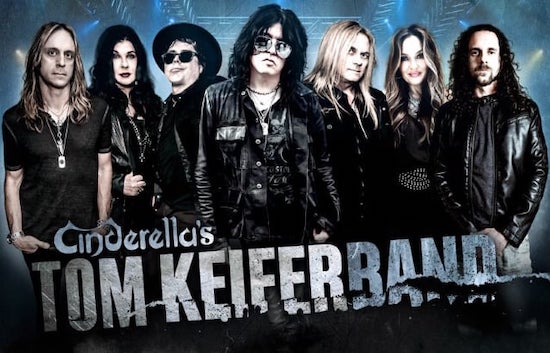 Hard rock fans, if you've been craving a grinding, blues soaked, heavy groove, then Tom Keifer #Keiferband's Untitled, just might be the fix. Drawing inspiration from the classic album cuts of the '70s vinyl era, Untitled's unconventional, nearly six-minute arrangement, is the antithesis of today's radio single format. Written by Tom Keifer and Savannah Keifer, the heavy, dark jam and lyric of Untitled screams a cautionary tale of evil, deception and the consequences that follow, and the video, can be seen below.
Along with the Untitled music video premiere, Cleopatra Records is announcing the release of a special edition splatter-designed vinyl of #Keiferband's critically acclaimed album, RISE+, with a 20-page 11"x11" full color illustrated lyric booklet that's due out July 7th Fans can pre-order it now here.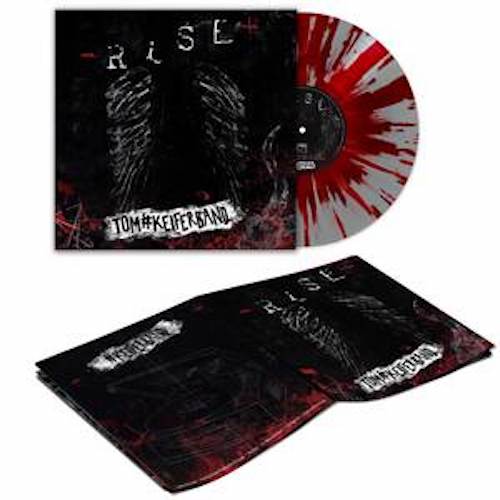 2023 will commemorate the ten-year anniversary of #Keiferband and ten years of incredible memories with their fans. The band will be celebrating the milestone this year on their Live Loud 2023 tour along with Winger and John Corabi. Plenty of high energy, eardrum-shattering shows combining all the classic hits of Cinderella and new favorites from the solo releases are set to launch June 15th in Atlanta, GA at the Buckhead Theater. The line-up varies for some shows. Details and ticket info can be found on Keifer's official website.
Tom Keifer remains a resilient, relevant figure in the Rock world through constant reimagination and renewal. His story begins as the singer-songwriter, guitarist, and frontman of Hard Rock heavyweights Cinderella. His signature voice and guitar, and bluesy, no-BS arena-shaking songwriting, were integral in moving 15 million records worldwide. Over the past decade, Keifer transitioned his talents to a solo career, enjoying continued success recording and touring with #Keiferband (Tom Keifer, Savannah Keifer, Tony Higbee, Billy Mercer, Jarred Pope, Kory Myers, Tanya Davis). Two critically acclaimed albums have been released to date: The Way Life Goes (2013) and Rise+ (2019). 
Check out #keiferband 's "LIVE LOUD 2023" tour at any of the following stops:
June:
15 Buckhead Theater Atlanta, GA w/Winger & John Corabi.
17 Blue Note Theatre Harrison, OH w/Winger & John Corabi
18 Dr Pepper Park Roanoke, VA w/Winger & John Corabi
21 St. George Theatre Staten Island, NY w/Winger & John Corabi
23 Santander PAC Reading, PA w/Winger & John Corabi
24 Palladium New York, NY w/ Winger & John Corabi
27 Patchogue Theatre Patchogue, NY w/Winger & John Corabi
28 Casino Ballroom Hampton Beach, NH w/Winger & John Corabi
30 Keswick Theatre Glenside, PA w/Winger & John Corabi
July:
1 Mountain View Amph Cheswick, PA w/Winger & John Corabi
6 Penn's Peak Jim Thorpe, PA w/Winger & John Corabi
7 The Strand Providence, RI w/Winger & John Corabi
8 Summer Stage at Tags Big Flat, NY w/Stephen Pearcy & Vixen
13 The Goodyear Theater Akron, OH w/Winger & John Corabi
14 Arcada Theatre St. Charles, IL w/Winger & John Corabi
15 Des Plaines Theatre Des Plaines, IL w/Winger & John Corabi
18 Oriental Theater Denver, CO #keiferband Evening with
19 Steelhouse Omaha Omaha, NE w/LA Guns
21 Mid-Summer Music Fest Menahga, MN  w/LA Guns
22 Event Center Medina, MN w/LA Guns
27 Granada Theater Dallas, TX w/John Corabi
28 Rise Rooftop Houston, TX w/John Corabi
29 Haute Spot Cedar Park, TX w/John Corabi
August:
3 Epic Events Center Ashwaubenon, WI w/Winger & John Corabi 
4 Civic Center Peoria, IL w/Winger & John Corabi
5 Black Oak Mountain Lampe, MO w/Winger & John Corabi 
10 District 142 Wyandotte, MI #keiferband Evening with
11 Paramount Theatre Anderson, IN w/John Corabi
12 Honeywell Center Wabash, IN w/John Corabi
16 Tennessee Theatre Knoxville, TN w/John Corabi
17 The Underground Charlotte, NC w/John Corabi
18 Ryman Auditorium Nashville, TN w/Winger & John Corabi
Follow online at: TomKeifer.com, Facebook, Twitter, Instagram and Youtube.