THE WINERY DOGS ANNOUNCE NEW ROUND OF U.S. TOUR DATES STARTING JUNE 25TH, ALSO POSTS VIDEO FOR "CAPTAIN LOVE"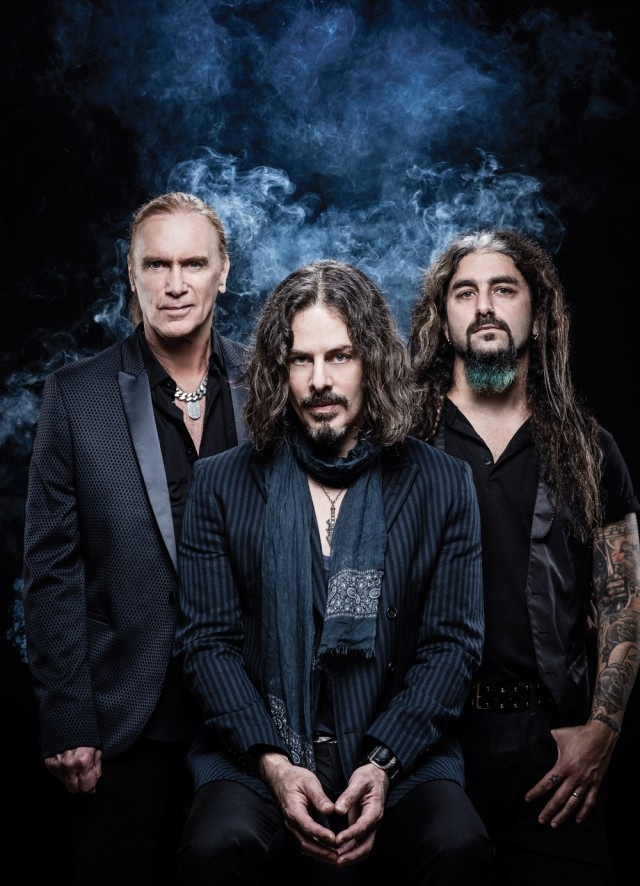 The Winery Dogs-Richie Kotzen (lead vocals/guitar), Mike Portnoy (drums), Billy Sheehan (bass)—will launch their latest U.S. headlining tour Saturday, June 25th in Hinckley, MN at the Grand Casino Amphitheatre in support of their critically-acclaimed, self-produced second album, Hot Streak, which was released in North America October 2nd on Loud & Proud Records. It was preceded by the first single, Oblivion, which quickly made its way onto the Top 30 of the Billboard "Mainstream Rock Tracks" chart. A double vinyl edition of the new album was released November 13th.
"Eight months after kicking off our 1st U.S. leg last October and following runs in Europe, Japan & South America," explains Portnoy, "we are excited to round home plate and return home with some more U.S. shows in June and July."
To get fans revved up for the new tour, the hard rocking trio is releasing a new single, Captain Love, to radio on June 3rd. A Vicente Cordero-directed video for the song premiered on GuitarWorld.com earlier today. Watch it below.
It's one of the band's favorite songs on the album. While lyricist/singer/guitarist Richie Kotzen doesn't confess to be the subject of the song, drummer Mike Portnoy believes it's the perfect groove to be played in strip clubs around the world, as he and Kotzen explains in this clip below.
Check out The Winery Dogs at any of the following stops:
6/25 Hinckley, MN Grand Casino Amphitheatre
6/28 Eau Claire, WI State Theater
6/29 Ashwaubenon, WI Green Bay Distillery
6/30 St. Charles, IL Arcadia Theater
7/2 Hazard, KY The Forum
7/3 Sterling Heights, MI Stars & Stripes Festival
7/5 Buffalo, NY Taft Music Hall
7/8 Houston, TX Warehouse Live
7/9 Dallas, TX Gas Monkey Live
7/10 San Antonio, TX Alamo
The Winery Dogs on the web:
TheWineryDogs.com
facebook.com/TheWineryDogs
twitter.com/TheWineryDogs
instagram.com/thewinerydogs
youtube.com/user/thewinerydogs