THE DEAD DAISIES, FEATURING GLENN HUGHES, STREAM "UNSPOKEN"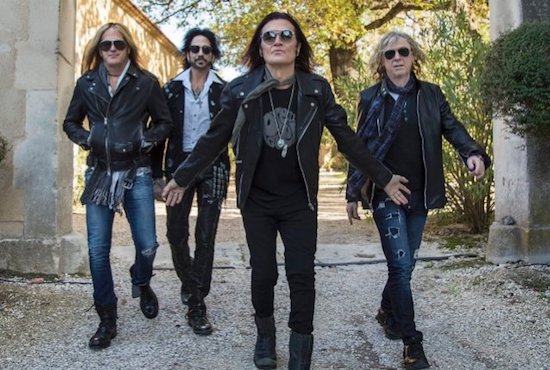 The official lyric video for Unspoken, the new single from The Dead Daisies — the hard rock "collective" founded by Australian musician and businessman David Lowy — can be seen below. The song is taken from the band's fifth album, Holy Ground, which is due later in the year via Spinefarm Records — the home of hard rock and metal within the Universal Music Group.
Holy Ground is the follow-up to 2018's Burn It Down, will be the band's first to feature Glenn Hughes (Deep Purple, Black Country Communion), who joined the group last year as its new bassist and vocalist, replacing John Corabi (Mötley Crüe) and Marco Mendoza (Thin Lizzy, Blue Murder).
Hughes and The Dead Daisies guitarist Doug Aldrich will perform an acoustic version of "Unspoken" on Sunday, April 19th at 1:00 p.m. PST, to be livestreamed on the band's Facebook page.
Unspoken was written during The Dead Daisies' first studio session last summer. Hughes recalls, "I wrote the chorus while driving into Hollywood. I pulled over, turned on my iPhone and recorded the chorus. I transported myself back to 1972 just for a moment. The intro is the theme of the song. It's bombastic, primeval and haunting. This song is about letting go, getting past the fear, and to breathe again."