THE CULT TO RELEASE "ELECTRIC PEACE" ON JULY 30TH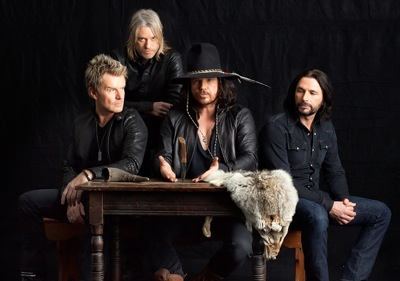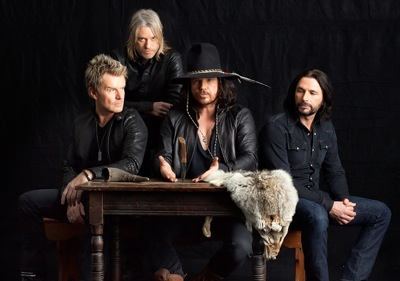 Beggars Archive will release a two-disc set from the Cult on CD and vinyl called Electric Peace.
The package, which will be on sale, July 30th, pairs Electric with the abandoned Peace album, tracks from which have been released over the years on The Manor Sessions EP, as Electric B-sides and on 2000's Rare Cult.
In 1985, The Cult enjoyed breakthrough success with the single She Sells Sanctuary and the album Love, establishing themselves as a new breed of alternative rock band. When it came to recording a follow-up, the band booked into The Manor studios in Oxfordshire with Steve Brown again producing the album. By the end of October 1986, the album was recorded, the masters assembled and it was given the title Peace. However, the band weren't happy with the final results, which seemed too polished. Appreciating the rawness of RUN-D.M.C.'s Walk This Way, the band contacted producer Rick Rubin to remix the lead track, Love Removal Machine. Rubin agreed to work with the band but only on condition that the track was entirely re-recorded. The result was a sparse, dry, riffing version that captured the sonic excitement the band were looking for. Enthused by the results, the decision was made to abandon the expensive Peace recordings and re-record the entire album in New York with Rick Rubin. The new tracks would become The Cult's third album, re-titled Electric, and a multi-million seller.
Tracks from Peace were used as single B-sides and some of the alternative versions were issued on an early CD, The Manor Sessions, but it wasn't until the limited Rare Cult box set in 2000 that fans got to hear the full album correctly sequenced. The box rapidly sold out so Peace has been unavailable for 13 years.
Electric Peace track listing:
CD/LP 1 – Electric
1. Wild Flower
2. Peace Dog
3. Lil' Devil
4. Aphrodisiac Jacket
5. Electric Ocean
6. Bad Fun
7. King Contrary Man
8. Love Removal Machine
9. Born To Be Wild
10. Outlaw
11. Memphis Hip Shake
CD/LP 2 – Peace
1. Love Removal Machine
2. Wild Flower
3. Peace Dog
4. Aphrodisiac Jacket
5. Electric Ocean
6. Bad Fun
7. Conquistador
8. Zap City
9. Love Trooper
10. Outlaw
11. Groove Co.
The Cult will promote the release by performing the entire "Electric" album at shows in the USA (starting late July) and Europe (October).