THE CULT ANNOUNCES NEW DATES WITH GUNS N' ROSES, "ALIVE IN THE HIDDEN CITY" HEADLINING RUN, INCLUDING SEVERAL FESTIVAL STOPS, BEGINS SEPTEMBER 16TH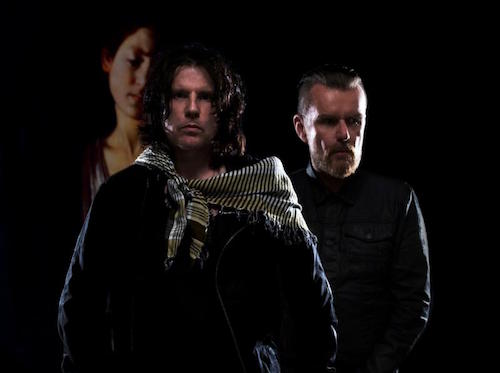 Following a series of dates with Guns N' Roses through the south, The Cult has just announced they will rejoin the "Not In This Lifetime"tour: two nights in Los Angeles this Thursday, August 18th and Friday, August 19th at Dodger Stadium. Select tickets are still available via Ticketmaster.
This news comes as the iconic Cult prepares for their own Alive In The Hidden City headlining tour, which will include several festival appearances, among them Rock Allegiance, Houston Open Air, Louder Than Life, and the recently announced 93.1 Jack FM's Jack's 11th Show taking place Friday, September 23rd at Irvine Meadows in Irvine, CA, alongside Jane's Addiction and Garbage. A list of all The Cult tour dates is below and ticket links are available at thecult.us/main/shows.
The Cult–founding singer Ian Astbury and guitarist Billy Duffy along with drummer John Tempesta, bassist Grant Fitzpatrick, and keyboardist/rhythm guitarist Damon Fox–is on the road now in support of their latest full-length release, Hidden City.
Hidden City is The Cult's 10th studio album and the final chapter of the band's trilogy of releases which began with 2007's Born Into This then 2012's Choice of Weapon. The Bob Rock-produced album has already produced several singles: Dark Energy,Deeply Ordered Chaos,Hinterland and G O A T..
"Hidden City is a metaphor for our spiritual lives, our intimate interior lives," explains Astbury. "There is no higher authority than the heart."
Of the new album, Mojo said it's "Some of the fiercest, nastiest, most powerful – and also starkly beautiful – music of their career…The album's extraordinary howls of pain and anger, its dramatic apocalyptic visions and quiet interrogations of the meaning of life and death, align perfectly with the times."
The Cult Tour Dates:
w/ Guns N Roses:
8/18 Los Angeles, CA Dodger Stadium
8/19 Los Angeles, CA Dodger Stadium
Alive In The Hidden City tour:
9/16 Hampton Beach, NH Casino Ballroom
*9/17 Chester, PA Rock Allegiance-Talen Energy Stadium
9/18 Norfolk, VA The Norva
9/20 Raleigh, NC The Ritz
9/21 Charlotte, NC Fillmore Charlotte
*9/23 Irvine, CA Jack's 11th Show-Irvine Meadows
*9/24 Houston, TX Houston Open Air-NRG Park
9/25 Baton Rouge, LA Varsity Theatre
9/27 Wichita, KS Cotillion Ballroom
9/29 Kansas City, MO Harrah's/Voodoo Lounge
9/30 Memphis, TN Inglewood Hall
*10/1 Louisville, KY Louder Than Life Festival-Champions Park
10/4 Denver, CO Ogden Theatre
10/5 Salt Lake City, UT The Depot
10/7 Fresno, AZ Paul Paul Theater at Fresno Fair
10/8 Primm, NV Star of the Desert Arena
*Festival appearances