TESLA'S "SIMPLICITY" TO BE RELEASED IN EUROPE ON JUNE 6TH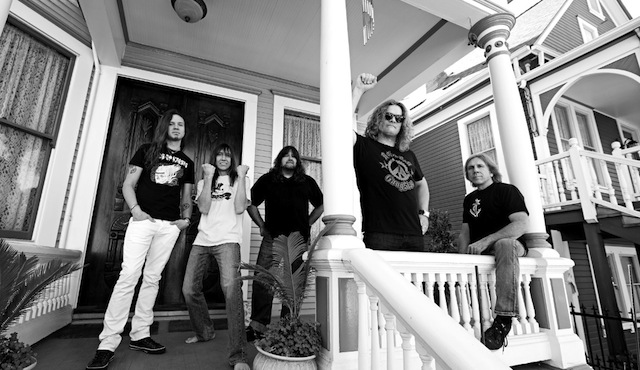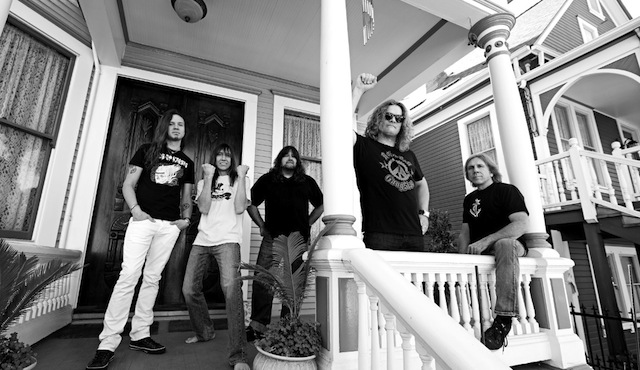 Tesla's brand new studio album entitled, Simplicity, will be released on June 6th in Europe.
The Sacramento Rockers are back with 14 new songs offering a ride of energy that doesn't come easy for a band of rookies much less a band whose been doing this for over 20 years. Simplicity is Tesla's seventh all original studio album which follows a six year creative break from the release of the previous album Forever More.
After a string of shows in the USA in 2013, the band went back into the studio in early 2014 and came out with a new album, which goes straight back to the the band's roots. The band worked and produced it as they did with Into the Now, their successful come-back album from 2004. Helped by the legendary Tom Zutaut who was the man behind the best Tesla albums, this new album rocks from start to finish, showing a variety of emotions where each song has its own twist–not sounding like another.
The first new song off the new album Taste My Pain, was released last summer digitally via iTunes and Amazon. The track was recorded during a two-day (June 5th-6th 2013) session at J Street Recorders in Sacramento. The new song is, according to the band, "A heavier song with a hard-driving beat and Tesla trademark blazing guitars." Listen to it below.
Guitarist Frank Hannon says about Simplicity: "I must say that this new TESLA album is really gonna be awesome. We went in more prepared with the songs and ideas way more than Forever More, and the style is pure Tesla back to our roots. I truly believe you guys are gonna love it!"
"The opening track is called MP3", continues Hannon "and starts off with an opus intro that orchestrates into a heavy slow groove with lyrics about technology and how we miss simplicity, vinyl albums, family values…and has a heavy ass riff! Then we segue into a rock n roll song called Ricochet that talks about uncle Ted…can't wait to play this stuff live!"
Simplicity track listing:
M P 3
Ricochet
Rise and Fall
So Divine…
Cross My Heart
Honestly
Flip Side!
Other than Me
Break of Dawn
Burnout to Fade
Life is a River
Sympathy
Time Bomb
'Til that Day
Burnout to Fade (writing demo version)*
*Bonus track
Tesla European tour dates:
5/1/2014 -Milan, IT – Frontiers Rock Festival
6/5/2014 -Sölvesborg, SE – Sweden Rock Festival
6/6/2014 -Copenhagen, DK
6/8/2014 -Gelsenkirchen, DE – Rock Hard Festival
6/9/2014 -Aschaffenburg, DE
6/10/2014 -Pratteln, CH
6/12/2014 -London, UK
6/13/2014 -Donington, UK – Download Festival