SINGER TONY HARNELL BACK IN TNT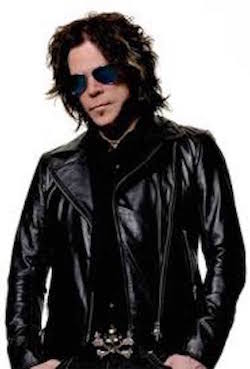 Former TNT vocalist, Tony Harnell, has returned to Norwegian rock band.
A year-and-a-half since Harnell's third departure from the lineup, he reveals that he'll work with guitarist Ronni Le Tekro on their new material for the first time in 10 years.
Harnell says, "We're happy to be working together creatively again and hope our fans are are as excited as we are.
We're already booking shows in the US and across the world in 2017 and also hope to play in as many countries as possible over the next couple of years. Hopefully many countries that we haven't been to in a long time or perhaps ever."
Previous singer Tony Mills, who replaced Harnell in 2006, left the group in 2013 due to "lack of activity" after recording three albums with them – 2007's The New Territory, 2008's Atlantis and 2010's A Farewell To Arms. They then went back on the road with Harnell on vocal duties in 2014 to celebrate the 25th anniversary of their 1989 classic album Intuition.
Harnell previously claimed he left after clashing with the band over its touring schedule, calling it a "volatile little beast." Three months after his exit, the singer joined Skid Row – before he left in December.
Album release details will be revealed in due course.
additional source: teamrock.com/news