SINGER SAMMY HAGAR ON HIS CURRENT RELATIONSHIP WITH THE VAN HALEN BROTHERS, "THEY CERTAINLY HAVEN'T MADE AN EFFORT TO BE FRIENDLY WITH ME"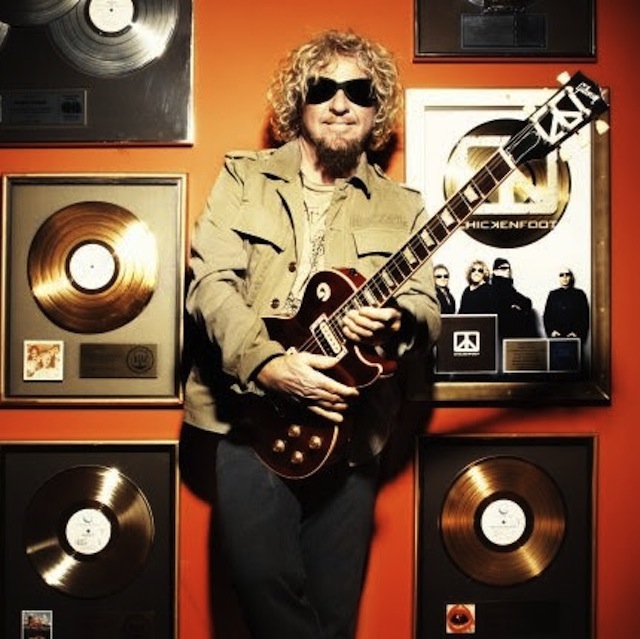 Sammy Hagar was a recent guest on Eddie's, Trunk Nation, Sirius/XM show, discussing his current relationship with his former Van Halen bandmates, Eddie and Alex Van Halen. Quotes from the interview appear below, as per blabbermouth.net.
Hagar said:
""I have no idea. I've done a few things to reach out and be friends, like saying… being honest and saying — after all these guys [rock legends like Glenn Frey and David Bowie] are dying around the globe — 'Man, I don't wanna take any enemies to my grave. We've gotta be friends [again] at some point.' But, you know, they probably take it wrong, they probably think, 'Oh, yeah, he's trying to get back in the band.' I don't know what those guys think.
To be honest with you, I wished Eddie a 'happy birthday' on his birthday and I wished Al a 'happy birthday' on his birthday, and they don't return the birthday wishes; they've never said 'happy birthday' to me on my birthday, or to Mikey [former Van Halen bassist Michael Anthony]. So their camp is… I don't know… They're just kind of shut down. Obviously, there's a lot of anger over there and resentment against Mike and I, and I don't know what we did. And we always sit around scratching our ass, going, 'What? Do you remember doing anything to piss those guys off? I don't.' [Laughs] We were just kind of good guys having fun. I guess that pissed them off. We were having too much fun."
He continues,"…Honestly, I don't care… I mean, I care at a friendship level, but I don't want anybody to get the wrong idea and think that I am trying to beg myself back into that band, because I'm not. I'm a very happy person right now with my band The Circle, or Chickenfoot,, if I wanted to do that, or just do nothing, I'm in a good place…I don't want to be miserable and I don't wanna be arguing with guys and all that stuff ever again in my life…So, I don't know… It doesn't sound like they're very friendly right now. [Laughs] They certainly haven't made an effort to be friendly with me, or Mike."
In related news, the singer recalled the very first time he was contacted by guitarist Eddie Van Halen. He tells the cable TV show, Jay Leno's Garage, "I was just coming home from my tour and this car [1982 Ferrari, estimated to now be worth $350,000] was getting its first major tune up. It was sitting in the shop and Eddie comes in with his Lamborghini and he goes, 'Whose car is this?' They said, 'It's Sammy Hagar's – you should call him and get him in the band' – because David Lee Roth quit a day or two before.
"And Eddie says, 'You got his number?' He goes into the damn office, picks up the phone and calls me right from there and says, 'I'm looking at your car right here, man – why don't you come down and let's jam and join the band. After five minutes with those guys, and I went, 'Yeah, this is good.'"
Hagar would go on to appear on Van Halen albums 5150, OU812, For Unlawful Carnal Knowledge and Balance before being replaced by Gary Chorine.
additional source: Classic Rock via teamrock.com