SINGER JOHN CORABI SAYS PART OF THE MOTLEY CRUE "CAMP IS A LITTLE BIT PISSY WITH ME [FOR] WORKING WITH MICK [MARS]"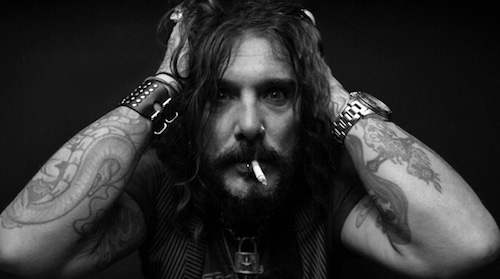 Motley Crue fans hoping to get a full-length record out of Mick Mars and former Crue singer John Corabi might not hear their wishes come true.
The onetime bandmates confirmed plans to reunite last year, with Corabi saying they'd discussed "possibly going in and doing some writing together and doing a record, and maybe going out and doing some shows" after Mars wrapped up his obligations to the Motley Crue farewell tour. Those plans came to pass early this year, and Mars shared a photo and some audio from the studio, but it sounds like it might have been a very temporary collaboration.
Corabi outlined the situation during a recent conversation with Eddie Trunk on his Sirius/XM show, Eddie Trunk Live, saying he contributed vocals to the Mars songs Gimme Blood and Shake the Cage, but they didn't write together — and he isn't sure what, if anything, they'll record in the future.
"I would love to write with him," he said. "We had a talk, and I said, 'Mick, if you can be patient with me, I would love to do something with you, but right now, I'm kind of doing this Daisies record.' Then my record, the live one, comes out shortly after that. So I'm kind of busy. And I don't wanna do something … I'm kind of at a point now where I don't need to do it for the money. I wanna be able to focus and put a hundred percent into it."
Admitting he was just "guesstimating," Corabi went on to warn that Crue politics could prevent the duo from going forward.
"From what I've been led to believe … part of that camp is a little bit pissy with me working with Mick," he continued. "They had to sign some thing that none of the members would ever work together again. So somehow … I don't know. It's, like, whatever. I don't really care. If Mick needs help, I told him I'd help him. But I just said, 'I think you need to make sure and sort all that out, so that all your stuff is in order.'"
additional source: ultimateclassicrock.com