SEBASTIAN BACH SCHEDULES BOOK SIGNINGS FOR "18 AND LIFE ON SKID ROW"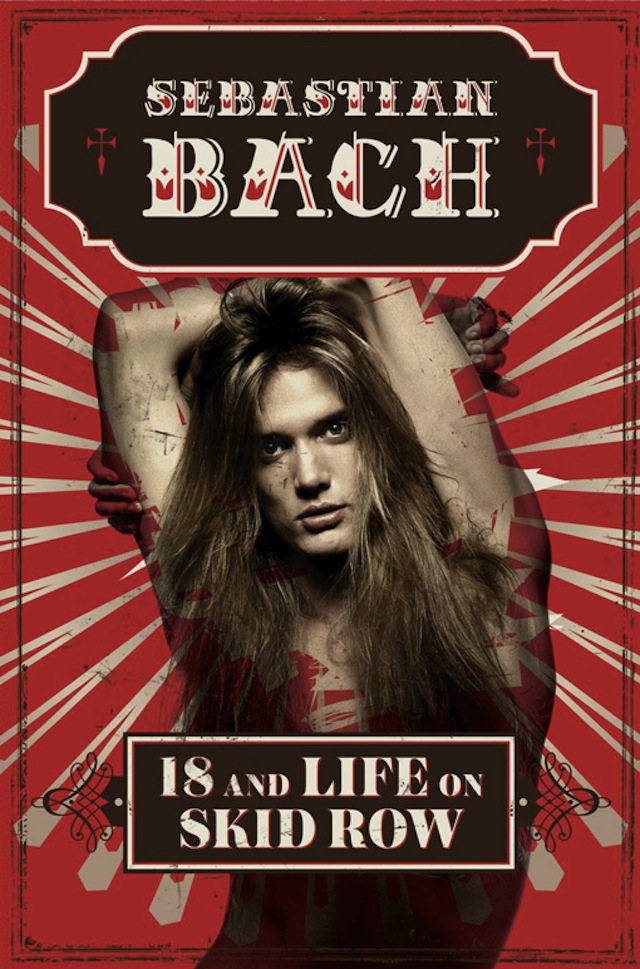 Former Skid Row frontman, Sebastian Bach, has announced some book signings dates for his autobiography, 18 And Life On Skid Row. The book is be released on December 6th through Dey Street Books (formerly It Books), an imprint of HarperCollins Publishers.
Book-signing tour details:
December 5th
Book Revue – 7:00 p.m.
313 New York Ave Huntington, NY
December 6th
Word Bookstore @ ST. VITUS – 7:30 p.m.
St. Vitus 1120 Manhattan Ave Brooklyn, NY
December 7th
Bookends – 6:00 p.m.
211 E Ridgewood Ave Ridgewood, NJ
December 8th
Barnes & Noble – 7:00 p.m.
Monmouth Mall, 180 NJ-35 Eatontown, NJ
December 9th
Anderson's Bookshop – 7:00 p.m.
26 South La Grange Road La Grange, IL
December 10th
Schuler's Books & Music – 7:00 p.m.
2820 Towne Centre Blvd Lansing, MI
December 11th
Left Bank Books – 6:30 p.m.
399 N Euclid Ave St. Louis, MO
December 12th
Changing Hands – 7:00 p.m.
6428 S McClintock Dr. Tempe, AZ
December 13th
Amoeba Music – 5:00 p.m.
6400 Sunset Blvd, Los Angeles, CA
December 17th
Hard Rock Hotel @ Goose Island Pub – 9:00 p.m.
4455 Paradise Rd Las Vegas, NV
18 And Life On Skid Row is available for pre-order at Amazon and Barnes & Noble.
The book is described as:
"18 And Life On Skid Row tells the story of a boy who spent his childhood moving from Freeport, Bahamas to California and finally to Canada and who at the age of eight discovered the gift that would change his life.
Throughout his career, Sebastian Bach has sold over 20 million records, both as the lead singer of Skid Row and as a solo artist. He is particularly known for the hit singles I Remember You, Youth Gone Wild and 18 And Life, and the albums Skid Row and Slave To The Grind, which became the first-ever hard rock album to debut at #1 on the Billboard Top 200 and landed him on the cover of Rolling Stone magazine. Bach then went on to become the first rock star to grace the Broadway stage, with starring roles in Jekyll & Hyde, Jesus Christ Superstar and The Rocky Horror Show. He also appeared for seven seasons on the hit television show The Gilmore Girls.
In his memoir, Bach recounts lurid tales of excess and debauchery as he toured the world with Bon Jovi, Aerosmih, Motley Crue, Soungarden, Pantera, Nine Inch Nails and Guns N' Roses. Filled with backstage photos from his own personal collection, 18 And Life On Skid Row is the story of hitting it big at a young age, and of a band that broke up in its prime. It is the story of a man who achieved his wildest dreams, only to lose his family, and then his home. It is a story of perseverance, of wine, women and song and a man who has made his life on the road and always will. 18 And Life On Skid Row is not your ordinary rock memoir, because Sebastian Bach is not your ordinary rock star."