SEBASTIAN BACH DISCUSSES CELEBRATING SKID ROW'S DEBUT ALBUM, FUTURE PLANS AND MORE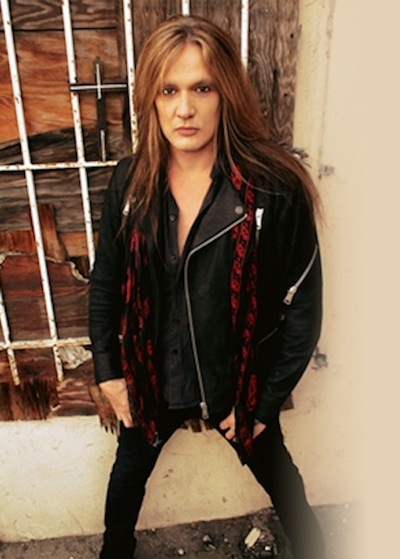 Greg Prato, spoke with Sebastian Bach about Skid Row's eponymous debut album, for Consequence of Sound. Highlights from the interview appear below.
On whether he knew Skid Row's debut was a special album during its recording:
Bach "I knew it was going to be a special album to me, because I loved the songs that we had recorded — we recorded the songs three times separately before that record came out. And I got the tattoo, Youth Gone Wild in 1987 — two years before the record came out. I was so sure of that song, I loved that song — that's one of the reasons why I joined the band. And the lyrics to Youth Gone Wild, 100 percent meant everything to me years before we had a record deal…"
On what he recalls about the filming of the videos for the album:
…we shot those videos, and one crazy piece of trivia is that John 5 — the guitar player from Rob Zombie, who everybody knows and loves as one of the greatest guitar players around today — is in the Piece of Me video. There is a guy who comes on the stage, and I toss him into the crowd, while he does a stagedive. That's John 5, who at the age of 18, stood in line, because he saw in the paper there was a Skid Row video, so he came down to be in the audience. He was like, "Dude… that's me!" I've been writing music constantly lately — this will be my third collaboration with [John 5]. But actually, our first collaboration was the "Piece of Me" video. Shot at the Canyon Club.
On inviting his former Skid Row bandmates to join him for a jam on this 30th anniversary tour:
"I haven't heard back from them, would be my answer to you. I wish they could get along with my manager, Rick Sales, like everybody else does in the industry. What else can you do? I don't know what else to do. I'm 51, and this is the 30th anniversary of the first record I ever put out in my life. Would I like to celebrate it with the other four people who put it out? Yes, I would. But I'm also not going to wait around any longer — because I don't know how much longer I have, to be honest with you. I honestly don't know that."
On collaborating with [guitarist] John 5:
"The field has definitely slimmed as far as guitar slingers go. I think you can read articles about Guitar Center having problems, because people aren't practicing, putting in the hours that they used to — to become Eddie Van Halen or George Lynch or Warren DeMartini or these real, genuine guitar heroes that we all had when I was a kid. John 5 is from that school. He has reinvented the guitar in his unique way…
On future plans:
"Just new music. As I said, I've been working with John 5, but I've also been working with Orianthi — we've got two songs going. And Steve Stevens from Billy Idol's band — he was on my last album, and he's going to be on the next record. And my solo band has got material going. So, that's going go to be my focus, but I'm also playing live all the time. And I've got a bunch of side projects, [like] Kings of Chaos — it's me, Dee Snider from Twisted Sister, and Lou Gramm from Foreigner on vocals, and Gilby Clarke [formerly of Guns N' Roses], and then Kenny Aronoff from John Cougar's, Jack and Diane, on drums, and James Lomenzo [formerly of White Lion] on bass, Warren DeMartini from Ratt on guitar. It's really a lot of fun — we're playing as a supergroup for that. And then my 30th anniversary tour starts on August 29th, and right now, it ends in November. (See dates, here).
Read more at Consequence of Sound.