SCORPION CHILD ANNOUNCE HEADLINING FALL TOUR STARTING IN SEPTEMBER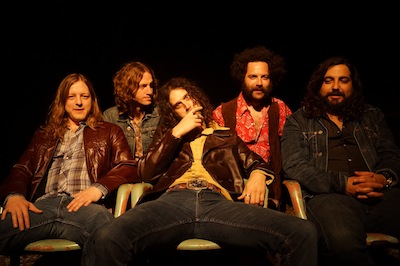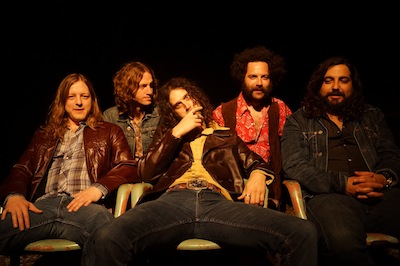 Fresh off the just-completed Rockstar Mayhem festival circuit which took them to 17 different U.S. states & Canada, Austin rockers Scorpion Child are set to heat up the last days of summer with a headlining tour this September/October with direct support from labelmates Kadavar from Germany plus Gypsyhawk from Los Angeles, Wilson from Detroit (select dates), and openers Mothership from Dallas, Texas.
Scorpion Child will perform a one-hour plus headlining set featuring music from their self-titled debut album, which landed at the number 26 slot on the Billboard Heatseekers chart and number 99 on the Hard Music Album chart the week following its June 25th release.
Checking in from their rehearsal space in Texas, the band shares:
"We met a LOT of new supporters while we were out on Rockstar Mayhem and the time has come for The Child – along with friends Kadavar, Gypsyhawk, Wilson, and Mothership-to deliver you hours of unforgettable sonics making this roadshow one of legendary modern day proportion. Together we ask you to join us in creating this epic segment in history. Come one, come all!!!"
Scorpion Child and Kadavar will make a festival appearance at the Snowboard On The Block Festival in Denver, Colorado on Saturday, September 14th prior to the tour launch in Chicago, Illinois on September 16th. The 15 date tour ends on Saturday, October 5th a mere 2 hours away from where Woodstock was held back in 1969: Brooklyn, New York.
Praised for their "old school spirit, kick-ass hard rock, killer riffs and vocals… a band worth watching & listening to!" by radio & television personality Eddie Trunk, Scorpion Child's music has been played on Eddie Trunk's live show on SiriusXM satellite radio and on Nights with Alice Cooper.
Scorpion Child and Kadavar solo date:
9/14/2013 Snowboard On The Block – Denver, CO
Dates for Scorpion Child's headlining tour with Kadavar, Gypsyhawk, Wilson, and Mothership are:
9/16/2013 Cobra Lounge – Chicago, IL #
9/17/2013 Skyway Theater – Minneapolis, MN #
9/20/2013 The Astoria – Vancouver, B.C. – CANADA
9/21/2013 Neumos – Seattle, WA
9/23/2013 Slim's – San Francisco, CA
9/24/2013 Roxy Theatre – West Hollywood, CA
9/25/2013 Rocky Point Cantina – Tempe, AZ
9/27/2013 Red 7 – Austin, TX
9/28/2013 Tomcats – Ft. Worth, TX
9/29/2013 Fitzgerald's – Houston, TX
10/1/2013 The Firebird – St. Louis, MO #
10/2/2013 Peabody's – Cleveland, OH
10/3/2013 Hard Luck Bar – Toronto, ON
10/4/2013 II Motore – Montreal, QC – CANADA
10/5/2013 Saint Vitus – Brooklyn, NY
# – Scorpion Child, Kadavar, Gypsyhawk, and Mothership only.
The Scorpion Child digi-pak plus exclusive album art t-shirts, etched aqua-colored vinyl, and limited edition 7" EP can all be ordered from the Nuclear Blast USA Webshop. Order the album digitally on iTunes and receive two bonus tracks.
Scorpion Child are:
Aryn Jonathan Black – Vocals
Chris Cowart – Lead Guitar
Tom Frank – Rhythm Guitar
Shaun Avants – Bass
Shawn Alvear – Drums
Visit them at www.ScorpionChild.com.
Watch the videos for Liquor and Polygon Of Eyes below.