"ROCK AGAINST MS ALL STAR BENEFIT CONCERT" TO BE HELD AT THE WHISKY A GO-GO ON OCTOBER 17TH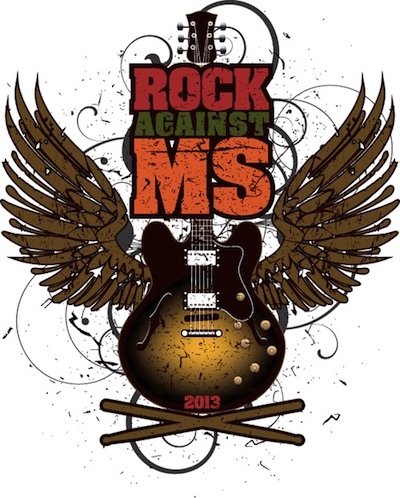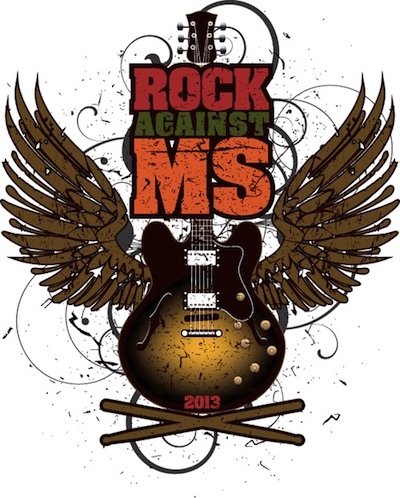 Rock Against MS returns to the Whisky A Go-Go in Hollywood with yet another amazing All-Star line up. On the heels of a spectacular sold-out show last March 27th, the Rock Stars return in support of long time friend and publicist, Nancy B. Sayle. This rock-fueled concert is to help raise awareness and funding for Sayle and her new foundation benefiting those living with MS.
This show will also be in loving memory of Penny (Maglieri) Tuttle who passed from complications of MS just days prior to the first concert. Penny is the daughter of Sunset Strips legendary rock n roll giant Mario Maglieri, owner of the Whisky A Go-Go and the Rainbow Bar & Grill.
Penny's passing affected Sayle profoundly, as she, herself is challenged with Primary Progressive MS. "Being just diagnosed in 2009, I first ignored the disease and now with it progressing I move forward doing all I can to cheat it and be positive," explains Sayle. "Penny's death, just within days of a concert at her family's venue that they so graciously donated to us, really shook me. The Maglieri family are great long-time friends and I want to honor Penny and many others that have lost their lives due to this disease. We also thank the Maglieri family for all they have done for us. I really need all to know about MS. It is important that we fight and not lose hope."
Rock stars, such as Steve Lukather, Gilby Clarke, Blasko (Ozzy), Marky Ramone, Jorgen Carlsson (Gov't Mule), CJ Vanston (Spinal Tap),Erik Eldenius (Billy Idol), Brian Tichy, Robert Sarzo (Queensryche), Jimmy D'Anda, Nick Menza (Megadeth), Gretchen Bonaduce, Chas West (Moby Dicks/Bonham) and more will perform at Rock Against MS on October 17th, 2013. They are showing support for not only Sayle, but for so many others living with MS in our own community and around the world. Many more artists will be announced in the coming weeks and a huge surprise guest is in anticipation.
In its finishing stages, the Rock Against MS will provide services from a three (3) grant resource system, which will provide daily care, quality of life needs and emergency funding, while assisting people with multiple sclerosis to live an independent and full life. There will also be an educational grant for kids with MS as well as kids that have parent with MS that are challenged with funding for college. These grants will support the physical and emotional needs of MS patients and their families – as well as creating awareness of multiple sclerosis to the general public.
When: Thursday October 17th, 2013
Where: VIP Pre-Party
Rainbow Bar & Grill 4-6PM
Concert/VIP Meet & Greet
The Whisky A Go-Go
8901 W. Sunset Blvd, West Hollywood, CA 90069
VIP Meet & Greet: 6:00 PM
Doors: 7:30PM
Show Starts at 8PM
Tickets:
• VIP Pre-Show Party- Rainbow Bar & Grill 4PM-6PM- $30
• General Admission – $35
• Floor – W/ Pre-Show Meet & Greet AT 6PM – $100
• Balcony – VIP Meet & Greet – $150
• Ultra VIP – Balcony W/ Meet & Greet & Pre-Party – $170
• VIP – Reserved Booth For 4 PPL W/ Meet & Greet – $500
• VIP – Reserved Booth For 8 PPL W/ Meet & Greet – $1,000
Purchase tickets at ticketfly.com.
Sponsors: 95.5 KLOS, Guitar Center, Monster Energy Drink, Schecter Guitars, D'Addario, Evans, SIR, Pro Mark, Whisky A Go-Go, Rainbow Bar & Grill
About Multiple Sclerosis:
• Every hour in the United States, someone is newly diagnosed with MS, an unpredictable, often disabling disease of the central nervous system.
• MS interrupts the flow of information from the brain to the body and stops people from moving.
• Symptoms range from numbness and tingling to blindness and paralysis. The advancement, severity and specific symptoms of MS in any one person cannot yet be predicted, but advances in research and treatment are moving us closer to a world free of MS.
• Most people with MS are diagnosed between the ages of 20 and 50, with more than twice as many women as men being diagnosed with the disease.
• MS affects more than 400,000 people in the U.S. and 2.1 million worldwide.
For more information go to www.facebook.com/rockagainstMSfoundation.