ROB ZOMBIE'S "GREAT AMERICAN NIGHTMARE" ANNOUNCES CHICAGO ENGAGEMENT ; ROB ZOMBIE TO PERFORM OPENING NIGHT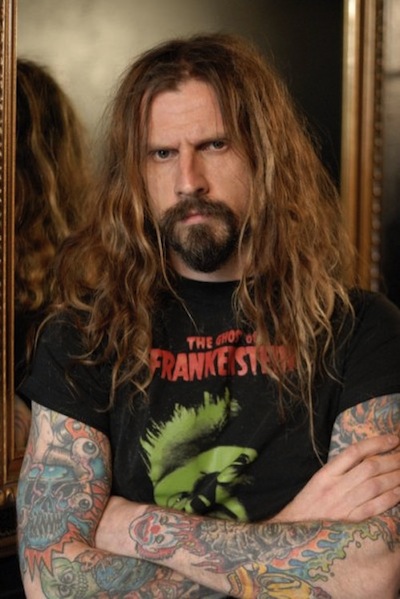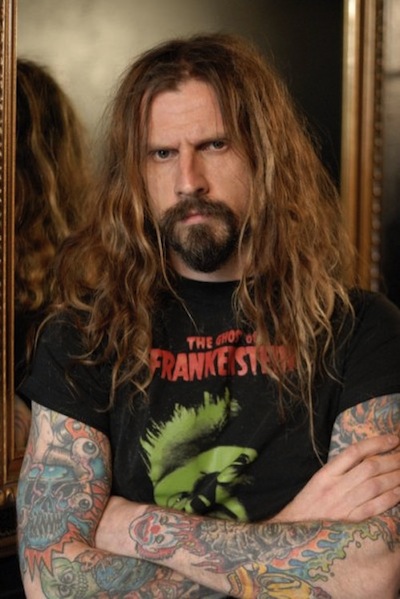 Rob Zombie's Great American Nightmare has announced a second engagement for 2014. The ultimate Halloween horror event will invade the Chicago metropolitan area select nights from September 26th-November 1st at Odeum Expo in Villa Park, IL.
Opening night will also feature a special one-night-only concert with groundbreaking musician and filmmaker Rob Zombie.
"I am thrilled to be able to expand the Great American Nightmare to TWO new cities this year," said Zombie. My only goal is to make it twice as sick as last year."
The Great American Nightmare's second city will feature three attractions based on Zombie's own horror films: The Lords Of Salem In Total Black Out, The Haunted World Of El Superbeasto 3D, and Haunt Of 1,000 Corpses. These attractions were first seen at the 2013 Great American Nightmare debut in Pomona, California and have been improved and enhanced based on visitor feedback.
The fully immersive haunted house experience at Rob Zombie's Great American Nightmare will include the Bloody Boulevard with freak shows, musical entertainment, roaming characters, themed food and beverages, games and vendors each night.
"After the tremendous success last year we all felt we wanted to bring Great American Nightmare to as many people as possible," says Great American Nightmare producer Steve Kopelman. "Chicago is a haunted house hotbed with the Odeum Expo center being the go-to haunted house venue for the past two decades. We really feel the Midwest will welcome this event with open arms and this will be the ultimate Chicagoland Halloween event."
As previously announced, Rob Zombie's Great American Nightmare will also make its debut at West World Of Scottsdale in Arizona for select nights from September 19th-November 1th. This engagement will feature the following three attractions–two that have never been seen before–based on Rob Zombie's horror films: The Lords Of Salem In Total Black Out, Captain Spaulding's Clown School In 3D, and The Devil's Rejects.
At Rob Zombie's Great American Nightmare, patrons will sequentially enter three different attractions, each completely different in look, theme and effects:
The Lords Of Salem In Total Black Out: This harrowing attraction–based on Zombie's 2012 The Lords Of Salem independent horror film–is designed to twist the mind. It will accentuate some senses while limiting others. Fear of the dark, claustrophobia, and fear of the unknown will be preyed on as the visitor attempts to traverse this sixty-degree maze.
The Haunted World Of El Superbeasto 3D: Utilizing Chromadepth glasses, this innovative attraction will take the patron right into the middle of the irreverent world of Rob Zombie's El Superbeasto 2009 animated exploitation musical horror comedy film based on the comic book series of the same name. The attraction's unique surprise entrance, brilliant colors, sudden chills and startling thrills, and salacious humor will make patrons scream with fright and laughter.
Haunt Of 1,000 Corpses: This terrifying attraction pays homage to the exploitation horror film House Of 1,000 Corpses, directed by Rob Zombie. The extreme, traditional haunted house will take visitors on a walking journey through a recreation of the film's Museum of Monsters & Madmen along with an expanded Murder Ride, confronting notorious serial killers along the way. This high impact, highly detailed attraction will use state of the art animatronics, video effects, costuming, sound, scents and lights.
Tickets for Rob Zombie's Great American Nightmare go on sale Wednesday, July 30 at 10:00 AM CT at www.GreatAmericanNightmare.com, with prices starting at only $25 for September 27th-November 1st. Each ticket includes access to all haunted house attractions and the Bloody Boulevard activities.
Tickets for opening night (September 26th) include the Rob Zombie concert and will be available starting at only $45. A limited number of VIP packages will also be available for purchase at www.GreatAmericanNightmare.com.
Rob Zombie's Great American Nightmare will celebrate the Halloween season on the following dates between September 2th6 and November 1st:
September: 26th, 27th
October: 3rd, 4th, 10th, 11th, 12th, 16th, 17th, 18th, 19th, 23rd, 24th, 25th, 26th, 30th, 31st
November: 1st
Hours for Rob Zombie's Great American Nightmare will be 7:00 PM until midnight (Fridays and Saturdays) and 7:00 PM until 10:00 PM (Thursdays and Sundays).
Rob Zombie's Great American Nightmare is a creative collaboration between master of the macabre Rob Zombie and preeminent haunted house producer Steve Kopelman. The event is produced by Rob Zombie, Steve Kopelman and Andy Gould.
Odeum Expo is located at 1033 North Villa Avenue in Villa Park, IL, just outside Chicago. It's easily accessible from downtown Chicago by major highways, and from the Tri-State area by tollways.