ROB HALFORD RECORDS AUDIOBOOK FOR HIS FORTHCOMING AUTOBIOGRAPHY "CONFESS"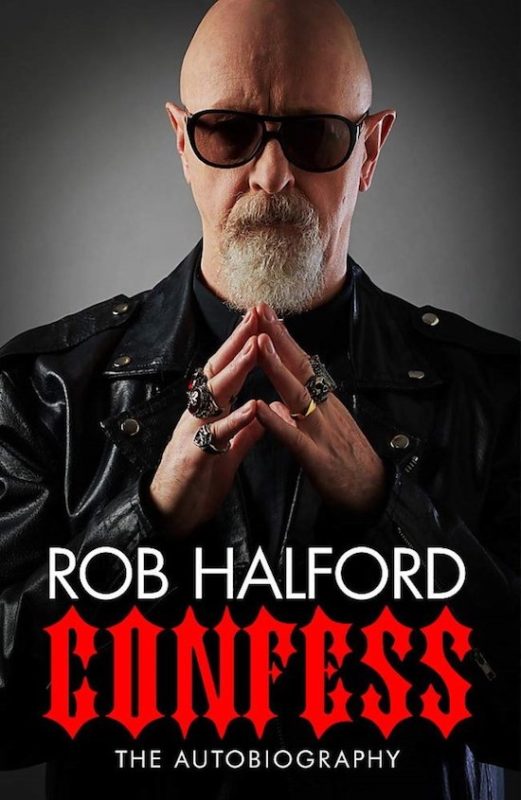 Judas Priest frontman,, Rob Halford, has finished recording the audiobook version of his autobiography, Confess.
The tome will arrive on September 29th through Hachette Books. Pre-orders are now available at Amazon.
Known as "The Metal God" by his devoted, global fan base, Halford has always subverted the norm, and Confess will offer readers a compelling, heartfelt and honest look at the struggles Rob has faced with addiction and his sexuality as well as exploring his music and his many brushes with controversy.
Written with Ian Gittins, co-writer of The Heroin Diaries by Nikki Sixx, the book charts Halford's rock and roll lifestyle from the late eighties to the band's 50th anniversary in 2020.
Halford explained, "'Confess is a unique once-in-a-lifetime opportunity for me to expose every facet of myself. Digging deep with nothing to hide and nothing to fear was in many ways exciting, fun, disturbing, terrifying and cathartic. I've held nothing back. It's time for me to Confess."
Headline Publishing's publishing director Sarah Emsley, who acquired world rights from Dave Daniel at CSA for Confess, said, "I have a real passion for warts-and-all, career-spanning autobiographies from icons of the music world and Rob Halford's story is truly incredible. Covering seven action-packed decades, the early material from Confess is stunning. We cannot wait to publish Rob's book around the globe next year."