REMAINING MEMBERS OF PANTERA TO TOUR IN 2023 FOR THE FIRST TIME IN OVER TWO DECADES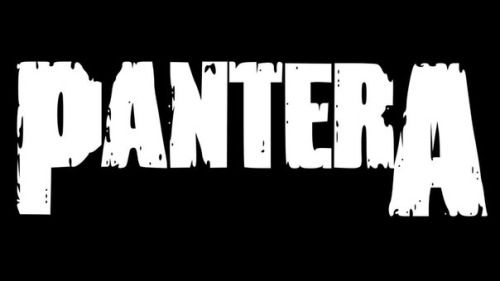 Billboard reports:
Nearly 20 years after breaking up, Pantera's surviving members are hitting the road for a long-hyped reunion tour in 2023 and have signed with Artist Group International to book their North American dates. Dennis Arfa and Peter Pappalardo will be the responsible agents.
"We are thrilled to be working with such an iconic band and bringing their music back to the fans," said Pappalardo.
Pantera is one of the most successful and influential bands in heavy metal history, combining elements of hardcore and thrash to create a menacing sound that many acts have tried to replicate. Created by late brothers Vincent "Vinnie Paul" Abbott on drums and "Dimebag" Darrell Abbott on guitar, Pantera broke through following the release of their fifth album, 1990's Cowboys from Hell, with new singer Phil Anselmo and the 1992 follow-up Vulgar Display of Power, with the simplicity of tracks like Walk gaining the band mainstream popularity.
Mixing raw aggression and energy with chunky thrash riffs and Anselmo's deep growling range, Pantera gained a reputation for being one of the hardest-hitting major label acts of the 1990s. Their most successful album was 1994's Far Beyond Driven, which debuted at No. 1 on the Billboard 200. According to representatives for the band, Pantera has sold more than 20 million albums. They've also earned platinum status for five albums and three long-form videos and received four Grammy nominations. The band's most recent album, Reinventing the Steel, was recorded in 2000 and followed by a hiatus in 2001.
"Dimebag" Darrell was murdered in 2004 while performing on stage during a show with his band Damageplan in Columbus, Ohio, while Vinnie died in 2018 from natural causes including heart disease. It's unclear who will fill in for the brothers on the tour. Last year, Anselmo told podcaster Paolo Baron that he and bassist Rex Brown had been discussing a reunion tour for a few months, but didn't give any hints other than Brown stating emphatically that a rumored comeback with Black Label Society's Zakk Wylde on guitar was not happening.
Pantera is managed by Scott McGhee of 1 Degree Music Entertainment. The band's legal representative is Nick Ferrara and Associates. Pantera is booked internationally by Rod MacSween at ITB.