PANTERA/HELLYEAH DRUMMER VINNIE PAUL PASSES AT AGE 54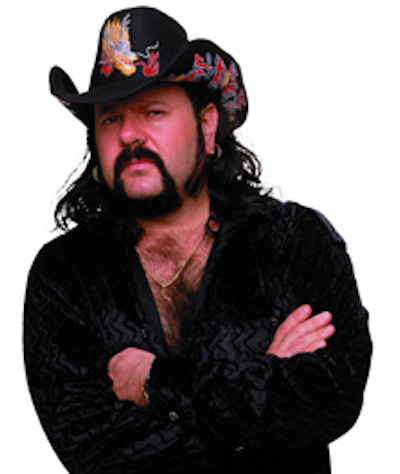 Drummer Vinnie Paul, co-founder of metal band Pantera, has died. Currently a member of Hellyeah, Paul was 54.
His representative confirmed the legendary drummer's death to Billboard, but added that no further details are available at this time.
"Vincent Paul Abbott aka Vinnie Paul has passed away," reads a statement on the Pantera Facebook page. "Paul is best known for his work as the drummer in the bands Pantera and Hellyeah. No further details are available at this time. The family requests you please respect their privacy during this time."
One of Vinnie Paul's bandmates in the metal supergroup Hellyeah penned a tribute to the drummer Saturday morning following news of Paul's death.
"Just so broken hearted and in shock. I'm struggling to write this but we want to thank you all for your kind words and support in this tragic time," Hellyeah guitarist Tom Maxwell wrote on the band's Facebook. "We don't have much info to give you other then Vinnie is now with Dime [brother "Dimebag" Darrell Abbott, who was shot and killed onstage in 2004] and they are together in a better place."
"Sadness, shock, confusion, anger, despair. We feel it all together," Maxwell continued. "Hug your loved ones and keep them close. Thank you all again for all your love. Vinnie will be and is greatly loved and missed but his music will live forever. Crank it loud today and scream to the heavens so he can hear you."
Eleven Seven Music – the label that released Hellyeah's last three albums, most recently 2016's Unden!able – also commented on Paul's death Saturday morning
"Vinnie Paul Abbott wasn't just a drummer, he was an iconic fixture in the metal and hard rock community, a pioneer, and an absolute legend. He was a self taught drummer who went on to win many awards for his impeccable skills throughout his career," Eleven Seven Music, which released Hellyeah's last three albums, said in a statement.
"A founding member of Pantera, DamagePlan and his current band Hellyeah, Vinnie was a vital force for bands and millions of fans worldwide. Whether fans were turning their volume to 11 or headbanging their hearts out at live shows, Vinnie was an inspiration… Today, the world not only lost a legend, but also a genuine human being who lived to put a smile on the faces of everyone he met. May he be reunited with his brother as we all strive to continue his legacy."
Along with his brother, Dimebag Darrell, Paul (born Vincent Paul Abbott) formed Pantera in 1981. The group found mainstream success with second lead singer Phil Anselmo. Throughout its career, Pantera earned four Grammy nominations and charted nine albums on the Billboard 200, including its 1994 album Far Beyond Driven, which debuted at number one on the chart.
sources: billboard.com and rollingstone.com