OZZY OSBOURNE STREAMS SECOND SINGLE, "STRAIGHT TO HELL," FEATURING GUITARIST SLASH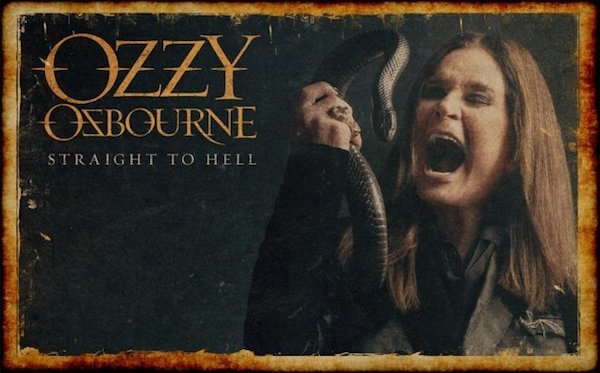 Ozzy Osbourne has released Straight To Hell, the second single from his forthcoming album, Ordinary Man, due out on Epic Records in early 2020.
On Straight To Hell, Ozzy takes listeners to the heart of darkness — "something is missing and you don't know why" — with Guns N' Roses guitarist Slash along for this devilish ride, delivering scorched-earth riff. Listen to the song below.
Earlier this month, Ozzy released his first single off of Ordinary Man, called, Under The Graveyard, listen to it here.
In other Prince of Darkness news, Ozzy will be embarking on a North American tour with Marilyn Manson. The tour itinerary can be viewed by clicking here.