OZZY OSBOURNE POSTS ON FACEBOOK THAT HE HAS FALLEN OFF THE WAGON AND THAT HE AND SHARON ARE NOT DIVORCING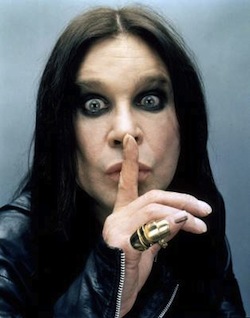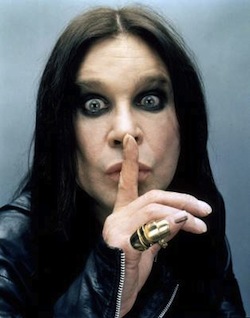 In the wake of rumors that his marriage is in trouble, Ozzy Osbourne has posted the following message on his Facebook page:
"For the last year and a half I have been drinking and taking drugs. I was in a very dark place and was an asshole to the people I love most, my family. However, I am happy to say that I am now 44 days sober.
Just to set the record straight, Sharon and I are not divorcing. I'm just trying to be a better person.
I would like to apologize to Sharon, my family, my friends and my band mates for my insane behavior during this period………and my fans.
God Bless,
Ozzy"
Osbourne had been busy recording Black Sabbath's new album, 13, which will be released on June 11th. Black Sabbath have also announced four North American tour dates. Tickets go on sale for these shows April 20th.