OZZY OSBOURNE CANCELS CALIFORNIA SHOW DUE TO SURGERY ON HIS HAND FROM AN INFECTION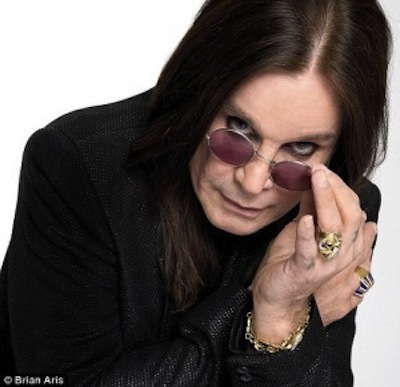 Ozzy Osbourne has been hospitalized due to an infection and forced to cancel his Saturday night (Oct. 6th) show in Mountain View, Calif. Treatment for the infection required surgery on the singer's hand earlier in the day, according to an announcement made on his website and on social media.
"Osbourne will spend a couple of days at Cedars-Sinai in Los Angeles where he'll remain under doctor's care as they monitor the infection," states the update, which features a picture of his bandaged hand.
The October 6th concert has been rescheduled for October 16th, and tickets for the original date will be honored that night. Refunds are also available at point of purchase.
See Osbourne's photo from the hospital here.
Osbourne is expected to return to his tour Tuesday (Oct. 10th), with concerts in Chula Vista, Los Angeles and Las Vegas that week.
additional source: billboard.com