OZZY OSBOURNE CANCELS ALL REMAINING NORTH AMERICAN DATES, PLANS TO RESCHEDULE THE SHOWS NEXT YEAR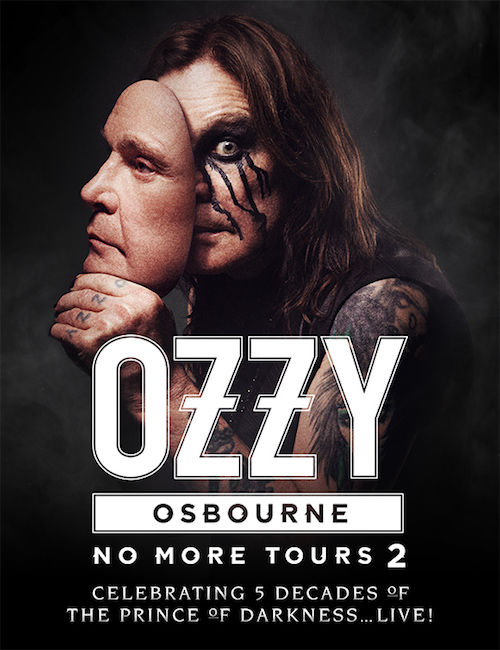 Ozzy Osbourne has been forced to cancel the four remaining shows of the North American leg of his No More Tours 2 Tour. He'd previously postponed his three California dates after he went to the hospital for surgery to treat an infection in his right hand.
His doctors are now saying he'll likely need another surgery in the next few days to treat other surgeries in his hand. He has decided to cancel the dates, including this weekend's Las Vegas show, and plans to reschedule the remaining dates for 2019.
"I'm so f–king bummed about cancelling these shows," the singer said in a statement. "The tour had been going great and we were really looking forward to these last few gigs. We're hoping everyone will be patient and we'll look forward to seeing them at the shows next year."
Tickets for the four shows will be honored for the rescheduled dates, so the concert's promoters are encouraging fans to hold onto them. That said, they can get refunds at the original point of purchase. The affected shows include his gigs in Mountain View, CA, Chula Vista, CA, Los Angeles and Las Vegas.
The No More Tours 2 Tour is scheduled to pick up again on January 30th with a gig in Dublin. It will ten go through the U.K. and into Europe through the spring, followed by dates in Australia and New Zealand. No further dates have been announced yet.
When Osbourne announced the run as his "final tour" earlier this year, he was adamant that he was not retiring. "It's 'No More Tours,' so I'm just not doing world tours anymore," he explained in an interview with Rolling Stone. "I'm still going to be doing gigs, but I'm not going on tour for six months at a time anymore."
additional source: rollingstone.com