ORIGINAL JUDAS PRIEST FRONTMAN, AL ATKINS, SAID THAT INITIALLY HE DID NOT LIKE LIKE ROB HALFORD'S "HIGH RANGE VOCAL STYLE"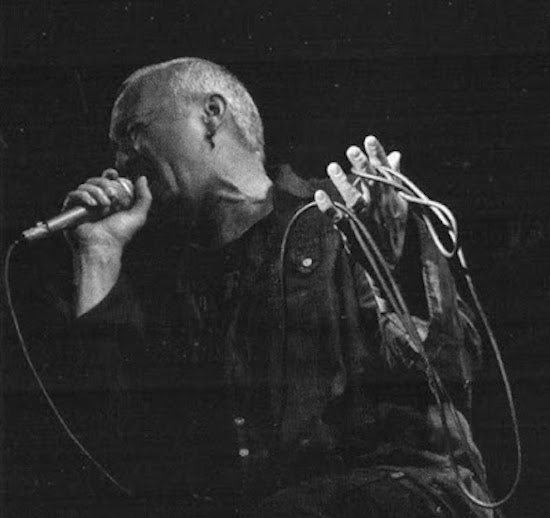 Original Judas Priest singer Al Atkins spoke with Andreas Andreou of Crystal Logic, excerpts from the interview appear below.
Crystal Logic: In my opinion, there are actually two different Judas Priest bands. Let me be clear: the first one was your band (1969-1970) and the second  was the band formed by Kenneth Downing (guitar) and Ian Hill (bass) with John Ellis on drums, joined by you who also brought the name. What's your personal view in the formation of Judas Priest?
Al Atkins: Well I was in the 1969-70 and 1970-73 line-ups… and we got through four drummers in four years, so I think the link is there with me and they were both my bands. I was the main spokesman, singer and songwriter after all. The name Judas Priest is the main thing no matter who comes and goes along the way, but in my opinion I think now, after 50 years together, it has nearly run it's course and if Rob (Halford) left again that would be the end of the story. The band first started in 1969, but with lots of bad luck like losing our record contract with Immediate Records and firing the drummer, our bass player Bruno Stapenhill decided to leave us for another band and to tour around Denmark… so that was that.
Crystal Logic: What's the origin of the "Judas Priest" name?
Al Atkins: Bruno, the bass player, came up with it. He took it from a song called The Ballad of Frankie Lee and Judas Priest from the album John Wesley Harding by Bob Dylan.
Crystal Logic: Do you really believe that Judas Priest was a "heavy metal" band in your years or just hard rock?
Al Atkins: We were all hard rock or progressive rock, the name "heavy metal" hadn't been invented back then not until a few years later.
Crystal Logic: At some time you also performed with Trapeze in 1972. What do you remember of your meeting with Glen Hughes and Dave Holland who later joined Judas Priest?
Al Atkins: I remember it well , it was at Henry's Blues House in town. It was a very famous little venue with a reputation like Liverpool's Cavern. You could go and see Robert Plant jamming with some band or other and Black Sabbath played there frequently too, in their early days. Trapeze were a great little three piece rock/funk band who were a great bunch of guys.
Crystal Logic: When did you leave the band and how did they continue using the Judas Priest name? Have you ever met Rob Halford and Glenn Tipton during that period?
Al Atkins:  I left the band in May 1973. I was the only one married and now with a small child to feed, I decided to get a 9 to 5 job and support my family because we just couldn't get that big record deal we so wanted to give us some financial backing and although we were getting bigger, we had more overheads to go with it. Norman Hood at the agency helped me out sometimes with some cash but it wasn't enough.
A few months after leaving the band, K.K. and Ian came knocking on my door and asked me if they could use the name Judas Priest and if they could have the songs too and I said yes and best of luck… They said they had found a new vocalist to take my place, named Robert Halford, who I had never heard of but his band Hiroshima had been on our agency books too. They hit the road pretty soon and toured the UK and Europe and the following year they added Birmingham guitarist Glenn Tipton from The Flying Hat Band who were also in the same agency and we both played on the same bill together once at the Plaza Ballroom, B'ham. So now Judas Priest were a five piece for the first time.
Crystal Logic: I am sure you've seen…Judas Priest live over the years. How was the feeling the first time and how was the last time?
Al Atkins: It was strange seeing Rob singing my songs after I had left them and I didn't like his high range vocal style at first, but he got older and his voice matured. He was incredible especially during the eighties… really wicked.  I last saw them a few years back at Wolverhampton Civic Hall and they played a great set, but I missed K.K. on guitar. Although, Ritchie is a good guitarist.
I went to see K.K.,  Tim Owens and Les Binks last year at his new venue The Steel Mill and the band was just amazing. It was great to meet them all back stage later.
Crystal Logic: But life in heavy metal continued. And Al Atkins is still active.
Al Atkins: I have recorded six solo albums, one album with Holy Rage album and have played live all over including Florida, New York to California… Check out my new venture with guitarist Paul May, the Atkins/ May Project, we have recorded four albums now and the latest is The Final Cut, but will it be the final cut?  Who knows which way the wind blows. I will keep rocking as long as I can but I have had a great time and life no matter what. 
Read more at Crystal Logic.