OPERATION: MINDCRIME TO RELEASE "RESURRECTION" ON SEPTEMBER 23RD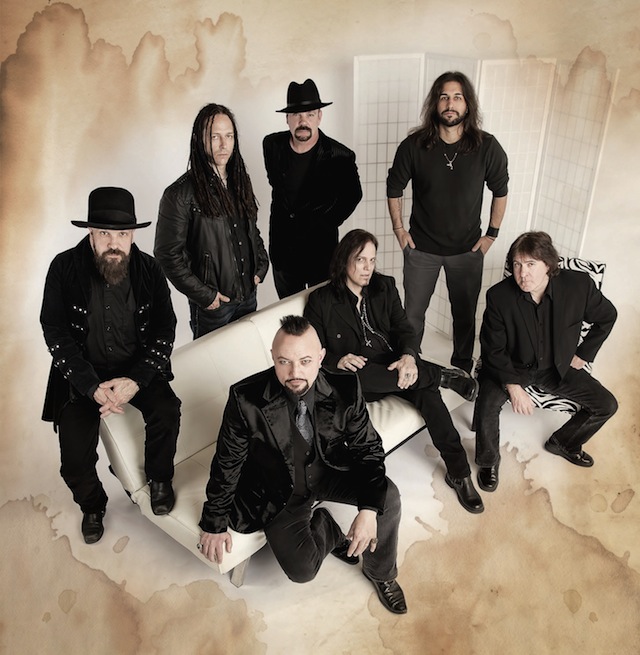 Frontiers Music srl is excited to announce the release of Resurrection, the new album from Operation: Mindcrime, the brainchild of legendary vocalist Geoff Tate. The album is set for a worldwide release on September 23rd, 2016.
Resurrection is the second part of the musical trilogy from iconic metal vocalist Geoff Tate. Following one year after the release of the debut album in September 2015, Operation: Mindcrime continues in the spirit of the historic album of the same name, spawning concepts as grand as the music, and intertwining the intensity of the former Queensryche vocalist's iconic past with the provocative, progressive mindset that has made him one of music's most resolute forces and frontmen.
"The album Resurrection is the second part of our three album presentation or trilogy. It continues the story that began on the first album The Key with the near death experience of the lead character known as "H" and his subsequent recovery of the missing encryption key. With the Key finally in his possession, "H" has everything he needs to finally launch his long awaited project called "The New Reality". Or does he…," explains Geoff Tate.
Tate continued, "I'm excited for people to hear and experience Resurrection because I think it answers some of the questions that were posed in the first album, The Key. Musically, it offers some of the most diverse and challenging material that I've ever written."
Resurrection Track Listing:
1. Ressurrection
2. When All Falls Away
3. A Moment In Time
4. Through the Noize
5. Left For Dead
6. Miles Away
7. Healing My Wounds
8. The Fight
9. Taking On The World (Feature Tim Ripper Owens and Blaze Bayley)
10. Invincible
11. A Smear Campaign
12. Which Side Your On
13. Into The Hands Of The World
14. Live From My Machine
Musicians Featured On Resurrection include:
– Geoff Tate – Vocals, Keyboards, Saxophone
– Kelly Gray – Guitars, Bass, Vocals
– Scott Moughton – Guitars, Keyboards
– Randy Gane – Keyboards
– David Ellefson – Bass
– John Moyer – Bass
– Simon Wright – Drums
– Scott Mercado – Drums
– Brian Tichy – Drums
– Tim "Ripper" Owens – Vocals
– Blaze Bayley – Vocals
– Mark Daily – Vocals
– Nick Greatrex – Guitars