NYC'S PRONG RETURN WITH NEW SINGLE, "BREAKING POINT"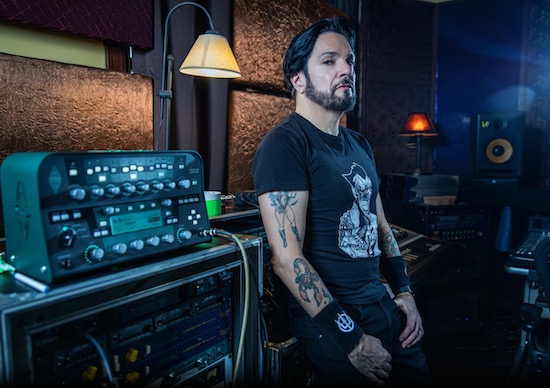 Like few other contemporary metal bands, Prong are synonymous with a down-to-earth attitude, stamina and a close bond with their fans. It's been a long wait since the release of 2019's Age Of Defiance EP, but now, that wait is over. Today (1/11), the band has premiered an unrelentingly heavy brand new song, entitled Breaking Point, watch the official video below.
Prong originator Tommy Victor on the new single, "The origins of the song happened during the waning part of the pandemic. I have to admit that I came up with the main riff while we were out on the Black Label Society tour. I guess that would make sense to some. 

There was so much insecurity going on. What we were told kept changing. The crowds on that tour were so intense. It seemed like everyone was just sweating out all this frustration. Everyone was just fed up. I think that sentiment has remained and even grown with a lot of people. It's a 'general frustration in the world' type song."
He adds, "I've been getting back into these heavy, solid, mean riffs. I think moving back to New York has helped with these. I'm really happy where I'm at all around. I think it's coming across in the new songs and showing a rejuvenated attitude."
A taste of new music to come in 2023, Breaking Point, produced by the skillful hands of legendary producer Steve Evetts, arrives perfectly in time for Prong's upcoming tour with Life of Agony in Europe. 
See tour dates below, and stream/download, Breaking Point, here.
30 Years of River Runs Red Tour w/ Life of Agony, Tarah Who?
Jan. 13 – Bochum, DE – Matrix
Jan. 15 – Aarhus, DK – Voxhall
Jan. 17 – Hamburg, DE – Grünspan
Jan. 18 – Berlin, DE – Astra
Jan. 19 – Warsaw, PL – Proxima
Jan. 21 – Prague, CZ – Palac Akropolis
Jan. 22 – Vienna, AT – Arena
Jan. 23 – Munich, DE – Backstage
Jan. 25 – Zurich, CH – Dynamo
Jan. 26 – Bulle, CH – Ebullition
Jan. 28 – Antwerp, BE – Trix
Jan. 29 – Vaureal, FR – Le Forum
Jan. 31 – Wasquehal, FR – The Black Lab
Feb. 1 – Amsterdam, NL – Melkweg
Prong online: Website, Facebook, Instagram and Twitter.