NIKKI SIXX SAYS MOTLEY CRUE'S SONG "LIVE WIRE" IS ABOUT DOMESTIC VIOLENCE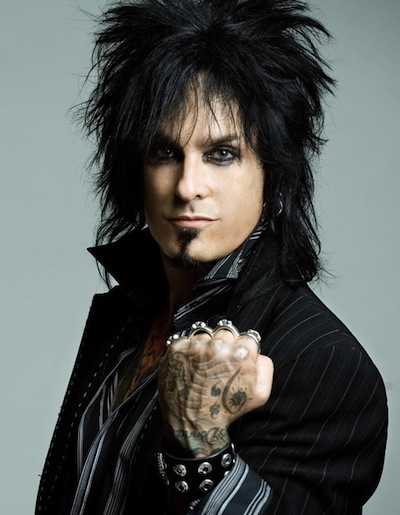 Motley Crue bassist Nikki Sixx spoke with Sirius/XM about the meaning of some of the bands songs (transcription courtesy of blabbermouth.net).
"One thing that's important to me, and our fans know it, but people that don't know Motley Crue [may not], is we're very transparent in our lyrics and, of course, in our lifestyle, and there's the climb to success and, of course, the demise. And we talked about that in [The Dirt] movie. But even songs like Live Wire. People were, like, 'What is that song about? It's so brutal.' And I've kind of kept my tongue pretty quiet about it. I've talked to a few people about it."
He continued, "Watching the movie and the relationship with my mother and these stepdads that used to beat me, the song is actually about domestic violence. And in the movie, you'll see how I had to get out of domestic violence, and I took extreme measures. And there's songs — like on the first record, 'On With The Show', it was me actually killing myself — my former self [by renouncing my given birth name, [Frank Carlton Serafino Feranna, Jr.] — 'cause I didn't wanna live in the shadow of my dad, who'd abandoned me.'
Sixx added, "So the band's always been willing to say things that isn't said by other bands. That was important to us, and that's how we've conducted this movie as well."
Listen to interview below.
The upcoming film adaptation of The Dirt, which will arrive on March 22nd on Netflix.