NIKKI SIXX CONFIRMS THAT MOTLEY CRUE HAS RECORDED NEW MATERIAL FOR "THE DIRT" MOVIE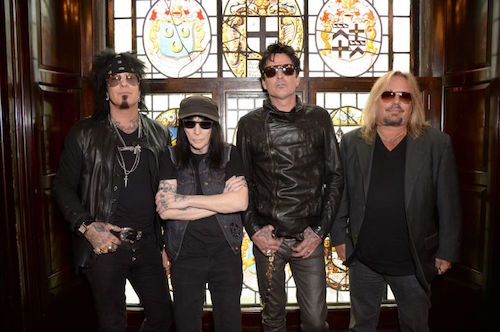 Nikki Sixx confirmed, via his Twitter, that Motely Crue has recorded new material for the forthcoming, The Dirt, movie.
When asked by fan, about the new songs, Sixx replied, "You can trust us these are ball busters. Everybody can relax.Were soon gonna smack you upside the head with some killer new tracks. Bob Rock is producing.Its our movie. We know what were doing."
Singer Vince Neil tweeted yesterday that he was "going back in [the] recording studio in a few weeks" with his bandmates to lay down his vocals on the group's new songs.
The band's last studio album was 2008's Saints Of Los Angeles, which was followed by a 2009's Greatest Hits compilation.
A tour film about Motley Crue's final shows, The End, came out in 2016.