THREE SIDES OF THE COIN INTERVIEWS NEPHEW OF SEAN DELANEY, REVEALS BILL AUCOIN SOLD THE RIGHTS TO KISS IN THE EARLY EIGHTIES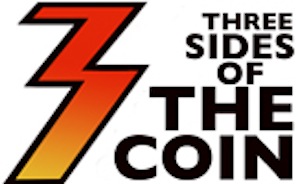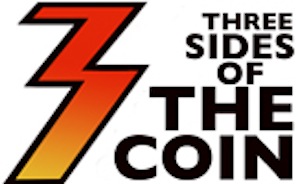 Often referred to by KISS fans as "The Fifth KISS," Sean Delaney was the right hand man of Bill Aucoin, their first manager and the man credited with helping shoot them to superstardom. Delaney served as tour manager, choreographer, and co-wrote songs with the band. He was also asked by Gene Simmons to produce his self titled 1978 solo album.
Russ had a relationship with the band through Sean and also his father, who roadied for KISS.
Throughout the interview, hosts Michael Brandvold and Tommy Sommers hear Russ tell stories about his uncle and what he meant to KISS along with personal stories from his childhood being around the band out of their make up and taking his third grade classmates to watch the band live from the 5th row.
In a shocking story, Russ reveals that Bill Aucoin actually sold the rights to KISS in the early 1980s which contradicts reports of him being fired by the band or quitting because of "creative and directional differences."
Russ will also be at the Rock And Roll Hall Of Fame induction ceremony representing the memory of his uncle, Sean, and his legacy with the Hottest Band In The World.
Listen to interview below.