NEW BOOK, "THE FAITH NO MORE & MR. BUNGLE COMPANION," PROVIDES AN OVERVIEW AND ANALYZATION OF BOTH LEGENDARY BANDS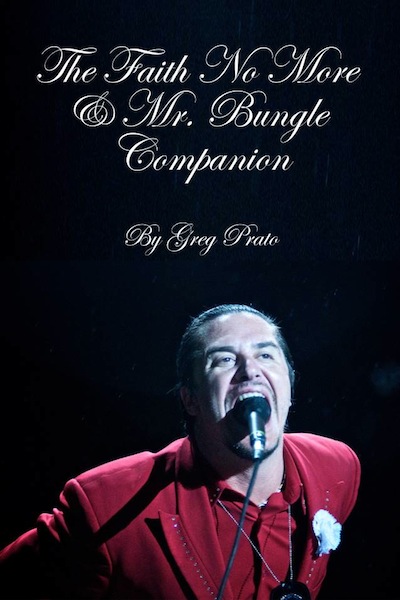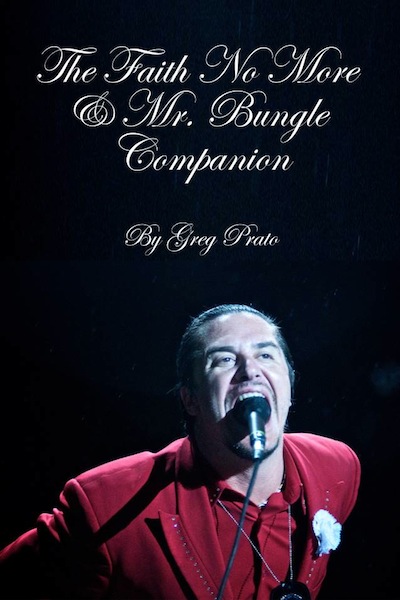 Despite being listed as an influence on countless notable bands, there has never been a book that tells the complete story of both Faith No More and Mr. Bungle. Until now. Author/journalist Greg Prato's tenth book overall, The Faith No More & Mr. Bungle Companion, serves as both a career overview and analyzation of both bands – tracing their ups and downs, uncovering quite a few unheard or uncommon tales, and of course, telling the stories behind such classic albums as The Real Thing, Angel Dust, Disco Volante, and California.
And many members of today's top rock bands offer up opinions and memories of Faith No More and Mr. Bungle exclusively for this book, including Jason Newsted (Newsted/ex-Metallica), Max Cavalera (Soulfly/ex-Sepultura), Kim Thayil (Soundgarden), Devin Townsend (Devin Townsend Project/ex-Strapping Young Lad), Ville Valo (HIM), Johnny Christ (Avenged Sevenfold), Gilby Clarke (ex-Guns N' Roses), Travis Stever (Coheed and Cambria), Angelo Moore (Fishbone), John Garcia (Vista Chino/ex-Kyuss), Wes Borland (Black Light Burns/Limp Bizkit), Everlast (House of Pain/solo artist), Mike Fleischmann (Vision of Disorder), Mitts (Madball), and Jeff Walker (Carcass).
Prato writes for Rolling Stone, and has penned such popular and critically acclaimed music book titles as Grunge is Dead: The Oral History of Seattle Rock Music, A Devil on One Shoulder and an Angel on the Other: The Story of Shannon Hoon and Blind Melon, The Eric Carr Story, Too High to Die: Meet the Meat Puppets, and MTV Ruled the World: The Early Years of Music Video, among others. He is also a long-time fan of both bands – having interviewed every single Faith No More member who appeared on record over the years (of which excerpts from these interviews are included in this book), and having witnessed countless FNM and Bungle performances over the years.
Available as both a paperback version [$14.99, 210 pages] and a Kindle download [$6.99, 189 pages], The Faith No More & Mr. Bungle Companion helps put it all into perspective for fans of both bands.
For ordering info, please click the higlighted links for Paperback or Kindle.