MUSICIANS ANNOUNCED FOR THE "RANDY RHOADS REMEMBERED: A CELEBRATION OF A LEGEND" EVENT IN JANUARY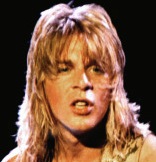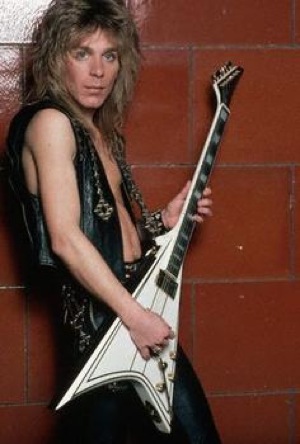 More musicians have been announced for the Randy Rhoads Remembered: A Celebration Of A Legend, which is scheduled to take place on Saturday, January 25th, 2014 at The Observatory in Santa Ana, California.
Current musicians scheduled at appear are:
* Doug Aldrich (Whitesnake)
* Nuno Bettencourt (Extreme)
* Phil Demmel (Machine Head)
* Brad Gillis (Night Ranger)
* Tracii Guns (L.A. Guns)
* Kiko Loureiro (Angra)
* Rowan Robertson (Dio)
* Uli Jon Roth (Scorpions, Electric Sun)
* Ron "Bumblefoot" Thal (Guns N' Roses)
* Brent Woods (The Moby Dicks, Vince Neil)
* Kelle Rhoads (vocals)
* Phil Soussan (Big Noize, Ozzy Osbourne (bass)
* Neil Turbin (Deathriders, Anthrax) (vocals)
Plus the Madmen house band featuring:
* Stephen LeBlanc (Jason Bonham's Led Zeppelin Experience, The Moby Dicks) (keyboards)
* Robert Mason (Warrant, Lynch Mob, Ozzy Osbourne) (vocals)
* Rudy Sarzo (Ozzy Osbourne, Quiet Riot, Whitesnake) (bass)
* Brian Tichy (S.U.N., Whitesnake, Foreigner, Ozzy Osbourne)
From the creators of Bonzo Bash, Brian Tichy and Joe Sutton bring you yet another celebration for an icon.
Tichy and Sutton, in conjunction with Randy Rhoads' brother Kelle Rhoads; the Rhoads family; Bonzo Bash guitarist/former student of Randy's, Brent Woods; as well as one of Rhoads' dearest friends, rock bass legend Rudy Sarzo, have come together to put on the ultimate tribute celebration in honor of one of the the most influential and brightest stars the world of rock guitar has ever seen.
Please read more about this event, by clicking here.