MOTÖRHEAD INVITES FANS TO MAKE OFFICIAL "KILLED BY DEATH" VIDEO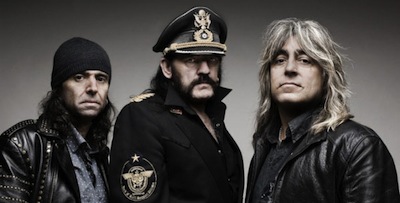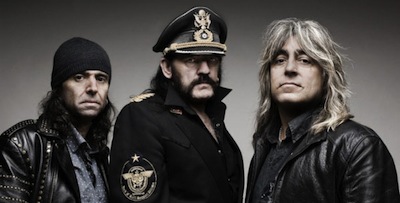 The official Motörhead website is currently running a competition inviting submissions for a live video version of Killed By Death from the special tour edition of the Aftershock album.
Motörhead fans who have dreamt of making an official video for their favorite band have finally got their wish. To celebrate the Tour Edition of the Aftershock album (a double-disc set containing Aftershock and a bonus live disc from Motörhead's Spring U.S. dates titled Best of the West Coast Tour) fans are invited to create a video for the live version of Killed By Death from the release.
Creativity is greatly encouraged (don't be boring!), and the production can be as mighty or modest as the imagination desires. Let the thunderous riff and wry lyrics conjure your best Motörvisions, and the video that wins will be premiered on major music video stations plus websites worldwide by the band's label UDR/Motörhead Records. The winning director/creator will also receive some very exclusive Motörhead prizes, as well as the satisfaction of having one of the band's official videos under their creative belt.
Entrants must use the audio of Killed By Death from the new touring edition of Aftershock and entries should be uploaded to YouTube with "Killed By Death Fan Video Motörhead Contest" in the subject line. Also visit the band's Official Facebook page and post links to your video creations there too. We will pick the very best submissions, and then the fans will vote for the winner.
All entries must be uploaded by NEXT TUESDAY, September 30th, 2014.
We look forward to seeing some great pieces of film in the coming weeks and remember, Motörhead For Life.