MOTÖRHEAD ANNOUNCE US TOUR DATES, NEW ALBUM "BAD MAGIC" COMING AUGUST 28TH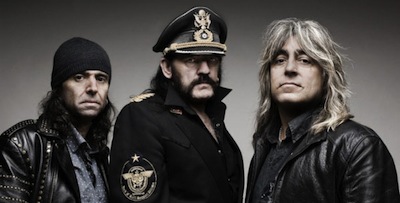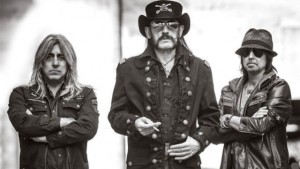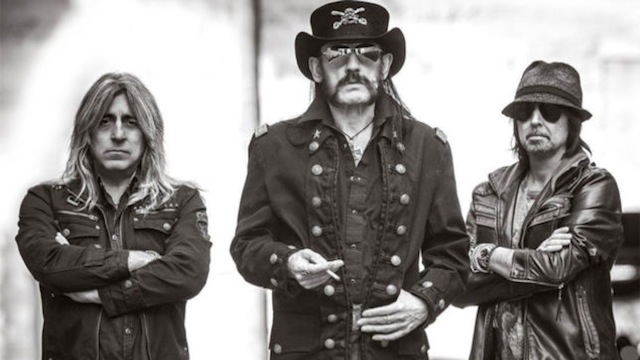 Grammy Award winning iconic rock band Motörhead, who are embarking on a 40th anniversary world tour in support of their upcoming release Bad Magic, have announced a US tour. These North American shows start in mid-August, with Saxon and Anthrax as special guests on select dates, before ending with the now-legendary Motörboat Cruise between Sept 28th-Oct 2nd from Miami, Florida to Nassau, Bahamas. The cruise also features Slayer, Anthrax and a bumper line-up of bands including three exciting new acts, Others, Budderside, and No Words.
Bad Magic is the band's 22nd studio album and is slated to be released August 28th through UDR Music/Motörhead Music. The album was recorded at NRG Studios in Los Angeles, CA with long-time producer Cameron Webb. Bad Magic is the follow up to the band's highly successful album Aftershock which saw Motörhead enjoy their most successful year yet, including a fourth Grammy nomination.
Motorhead North American Tour Dates:
August:
19 Riverside, CA – RHA
21 Las Vegas, NV – House Of Blues
22 Los Angeles, CA – Shrine
24 San Francisco, CA – Warfield
27 Salt Lake City, UT – The Complex
28 Denver, CO – Riotfest
September:
1 Austin, TX – Cedar Park Center
2 San Antonio, TX – Aztec
4 Dallas, TX – Bomb Factory
5 Houston, TX – House Of Blues
8 St. Louis, MO – Pageant
9 Indianapolis, IN – Murat
11 Chicago, IL – Riotfest
12 Detroit, MI – Fillmore
15 Wallingford, CT – Oakdale
16 Wantagh, NY – Jones Beach
19 Toronto, ONT – Riotfest
22 Philadelphia, PA – Tower Theatre
23 Charlotte, NC – Fillmore
25 Orlando, FL – House Of Blues
Bad Magic – track listing:
1. Victory Or Die – 3.09
2. Thunder & Lightning – 3.06
3. Fire Storm Hotel – 3.35
4. Shoot Out all of Your Lights – 3.15
5. The Devil – 2.54
6. Electricity – 2.17
7. Evil Eye – 2.20
8. Teach Them How To Bleed -3.13
9. Till The End – 4.05
10. Tell Me Who To Kill – 2.57
11. Choking On Your Screams – 3.33
12. When The Sky Comes Looking For You – 2.58
13. Sympathy For The Devil* – 5.35
*by The Rolling Stones
Motorhead on the web:
Official
facebook.com/OfficialMotorhead
twitter.com/myMotorhead
instagram.com/officialmotorhead